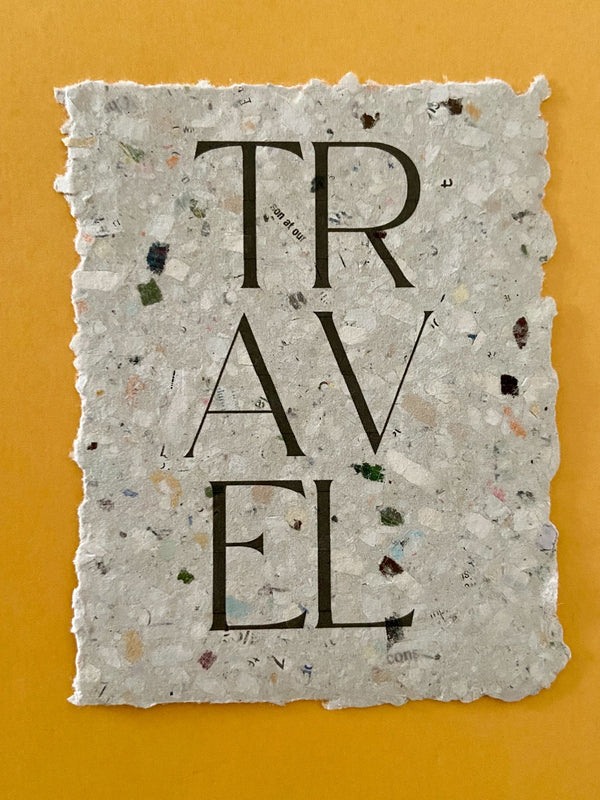 This sweet and simple travel print is a perfect addition to your gallery wall, bookshelf, or maybe a little motivation for future plans.
Printed on handmade paper in small batches from Austin, Tx. Rockywoods Studio uses 100% paper scraps to make unique eco-friendly papers. No two papers are the same.
Size 4.25 inches x 5.5 inches
Due to the nature of being handmade, please allow for color and slight size variations.