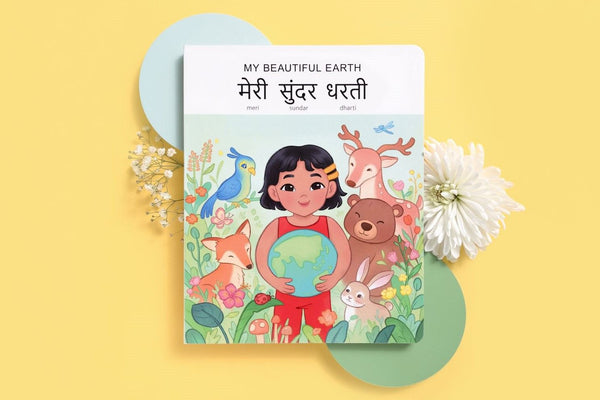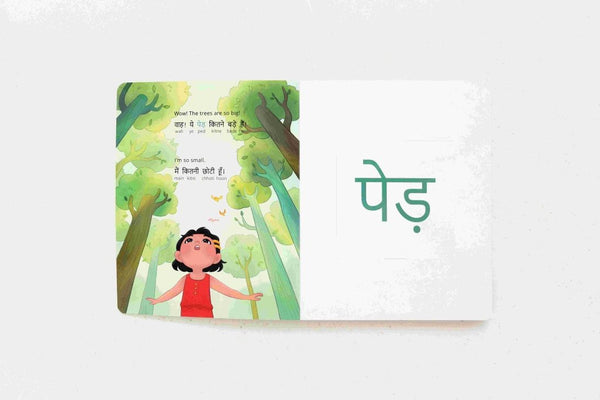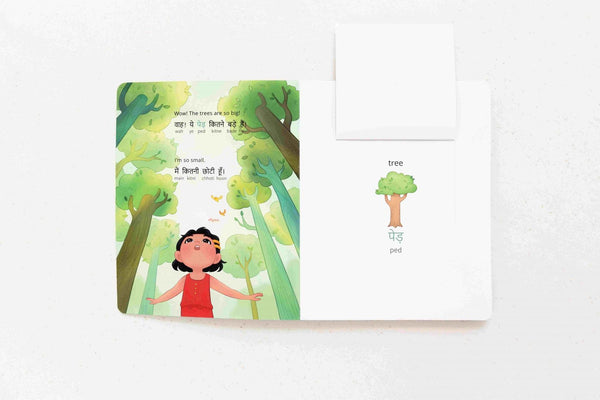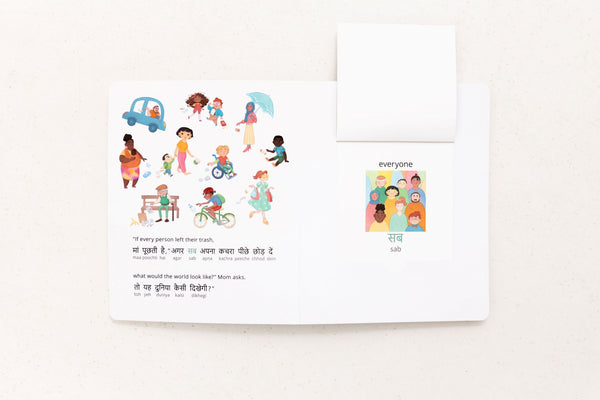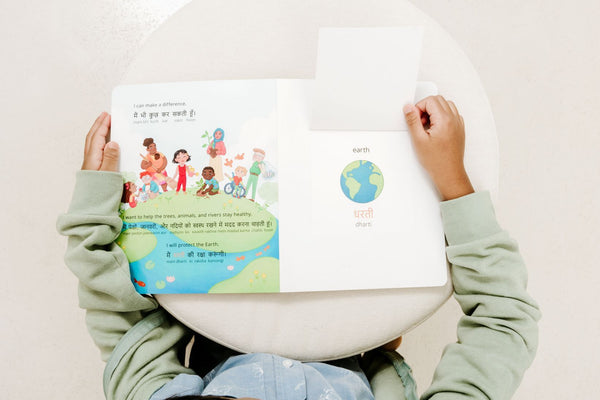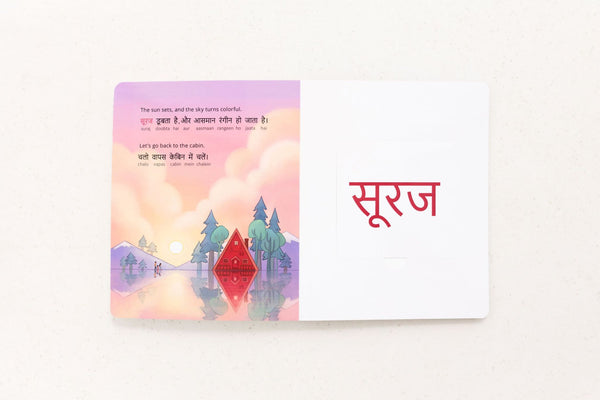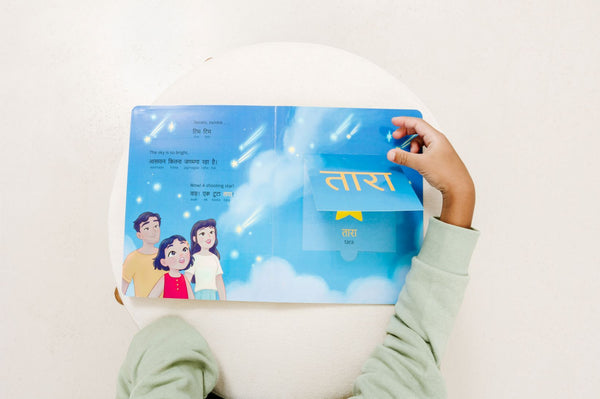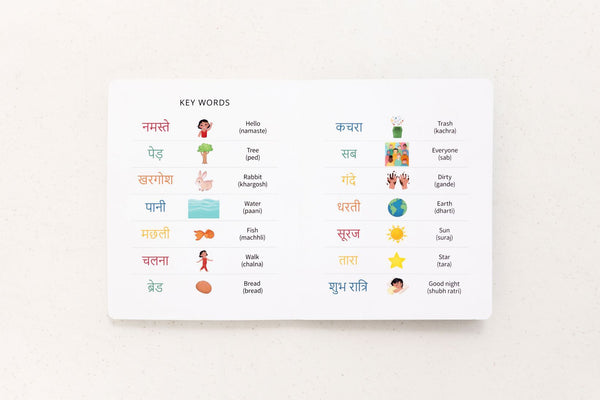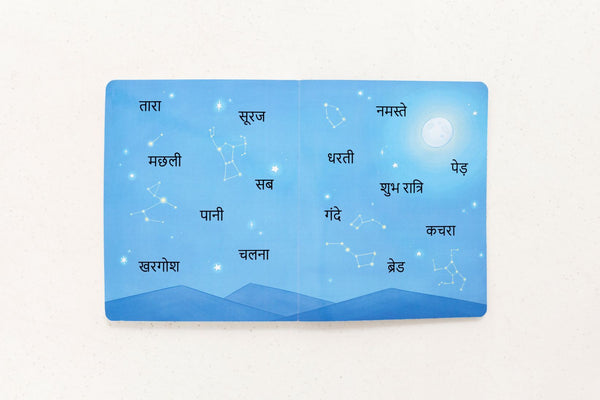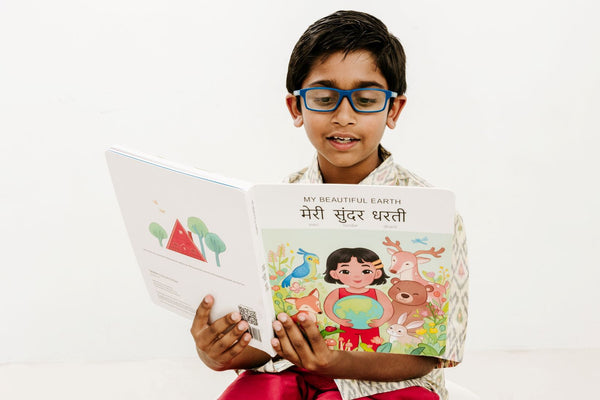 Join Coco on a wonder-filled day in nature as she learns to care for the beautiful Earth we live on. The story showcases the value of environmentalism and the impact of littering in this Hindi-English bilingual book.
Our book is thoughtfully-designed to teach Hindi through reading, writing, and listening - all in one book.
Special Features:
Interior text in Hindi, Hindi Transliteration, and English
Large vocabulary lift-the-flaps
Dry erase writeable interior to trace vocabulary flaps
Summary vocabulary pages
Complimentary audiobook by native speaker
Size: 8" x 10"
Thick, durable pages with rounded corners.
Printed on 100% recycled paper, because it matters.