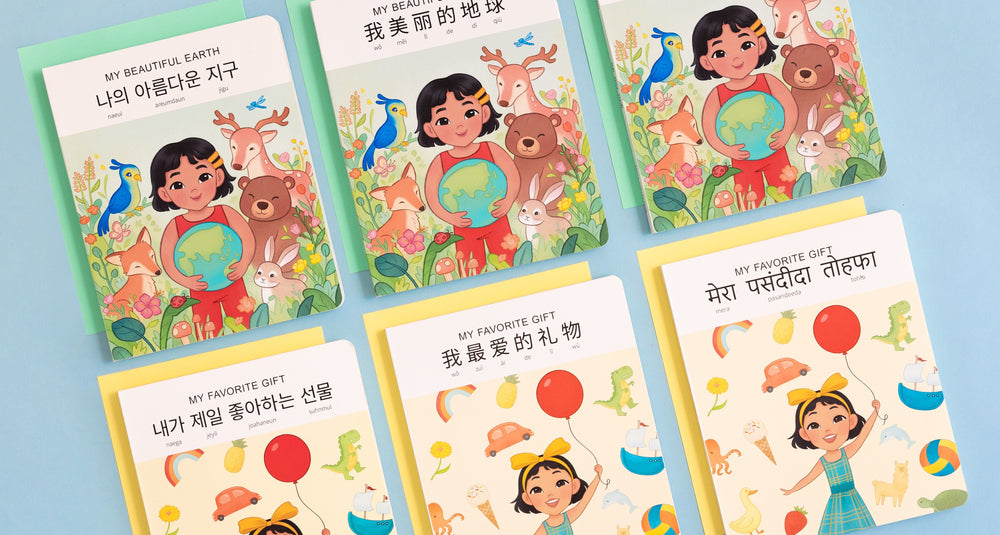 Spark Collection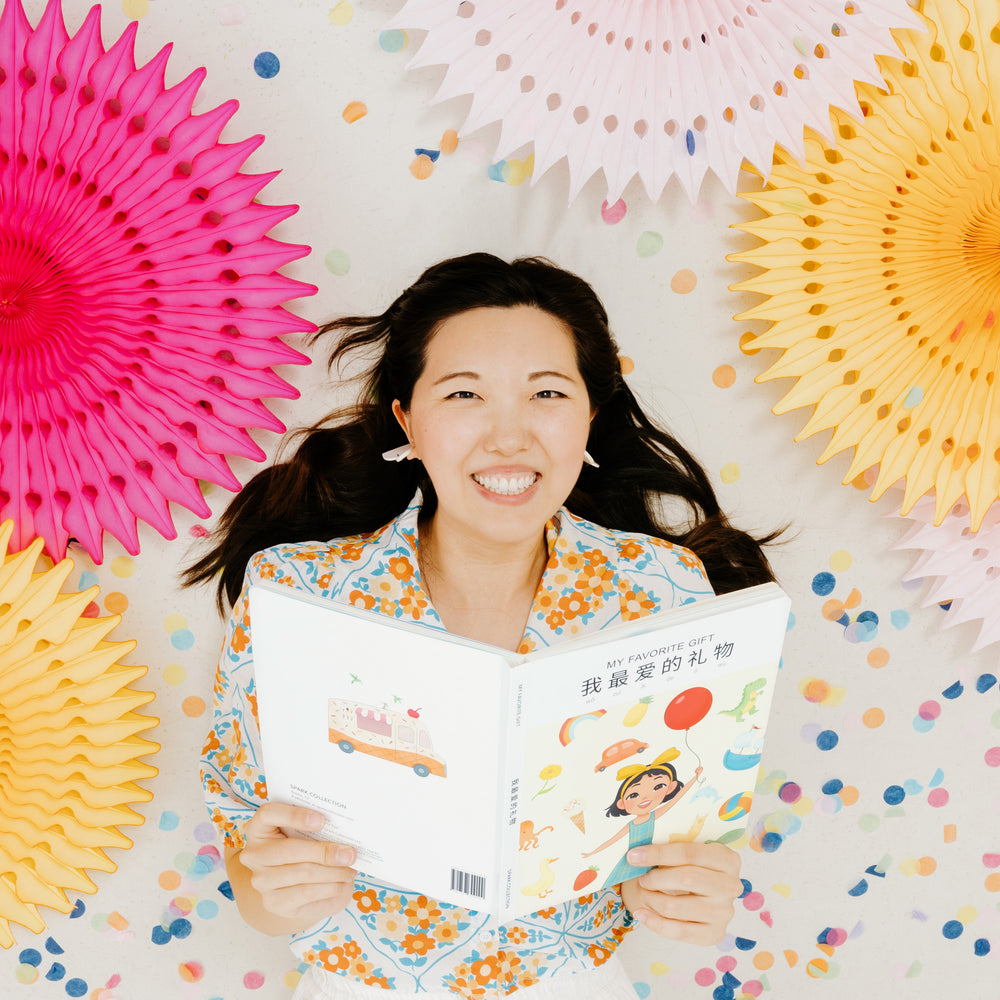 Thoughtfully-designed bilingual books in Mandarin, Korean, and Hindi with fun features: lift-the-flaps, dry-erase writeable, with free audiobooks.
Spark Collection inspires families to learn language and culture in a fun and meaningful way. We make thoughtfully-designed bilingual books and playthings to make language fun, give non-fluent speakers and multicultural families an opportunity to learn together, and increase diverse representation to raise our next generation to be kinder and wiser.

Irene is the author and creator of Spark Collection bilingual books and the mom of a Chinese-Korean American family. As a second-generation Asian American, she yearns to reconnect with her culture and heritage language and learn together as a family. When she became a parent, she searched everywhere for high-quality and engaging books and resources in Chinese and Korean and realized how difficult they were to access. She decided to create the books she couldn't find.

Spark Collection launched on Kickstarter in 2021, was fully backed in two days, selected as a Kickstarter Project We Love, and reached 220% of its goal with pre-orders from around the world.

When Irene is not dreaming up her next book or toy, she loves exploring through food, music, and friends. She lives in Austin with her two kiddos.


I'd love to show you more, follow my journey