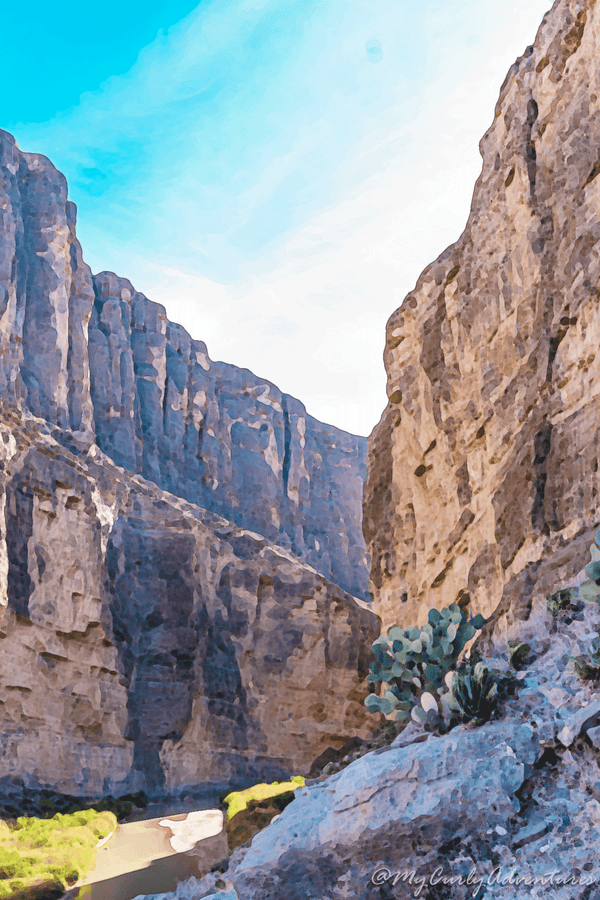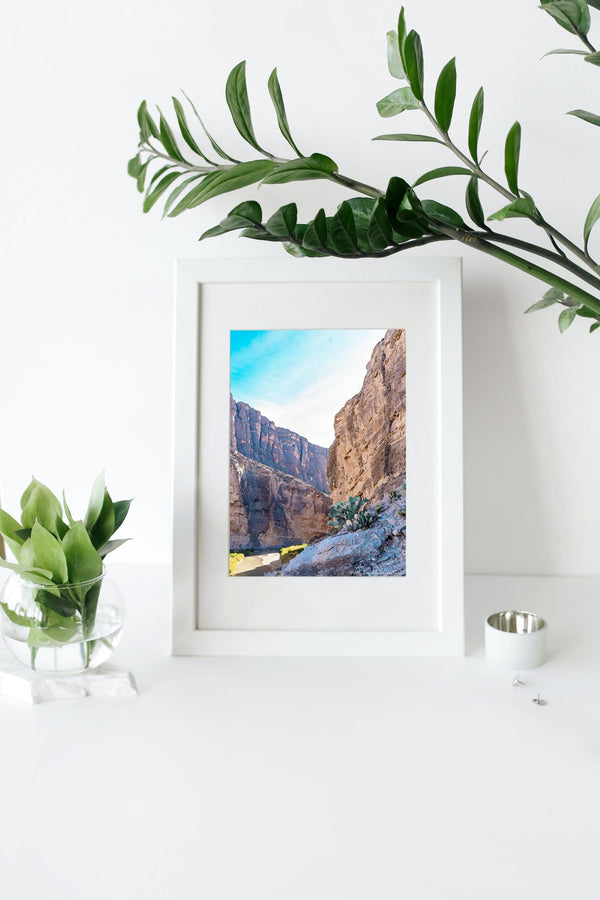 Transport yourself to Big Bend National Park looking up at the breathtaking Santa Elena Canyon with your feet in the Rio Grande. in Big Bend National Park with our mesmerizing watercolor digital print.
This image of Santa Elena Canyon was captured on one of our many Texas adventures and created into a realistic, stunning, digital watercolor art print. Immerse yourself in the breathtaking beauty of this natural wonder anytime and bring its grandeur into your space.
Whether you're from Texas, you're an avid adventurer, or you just love unique and beautiful photos, this photo of Santa Elena Canyon in Big Bend National Park will be the perfect pop of color for any space! It'll also make a great gift for the native Texan or traveler in your life.
Choose from two size options

Frame is not included
For reference, the image of the framed print depicts the 8x10 size
Art print is glossy and thin enough to be framed if desired