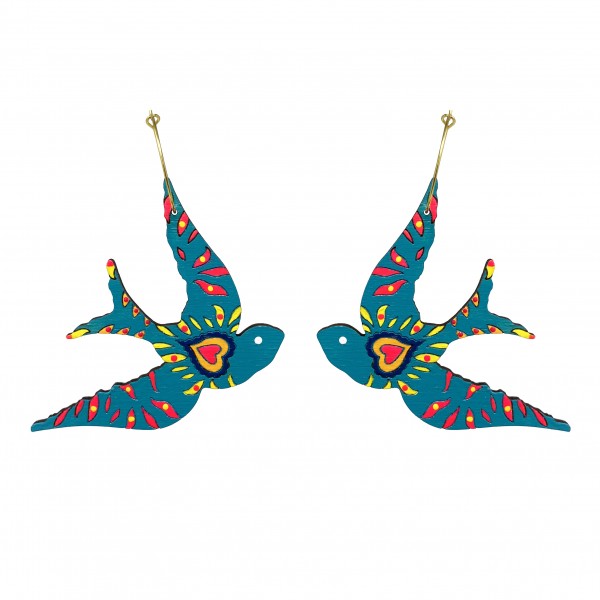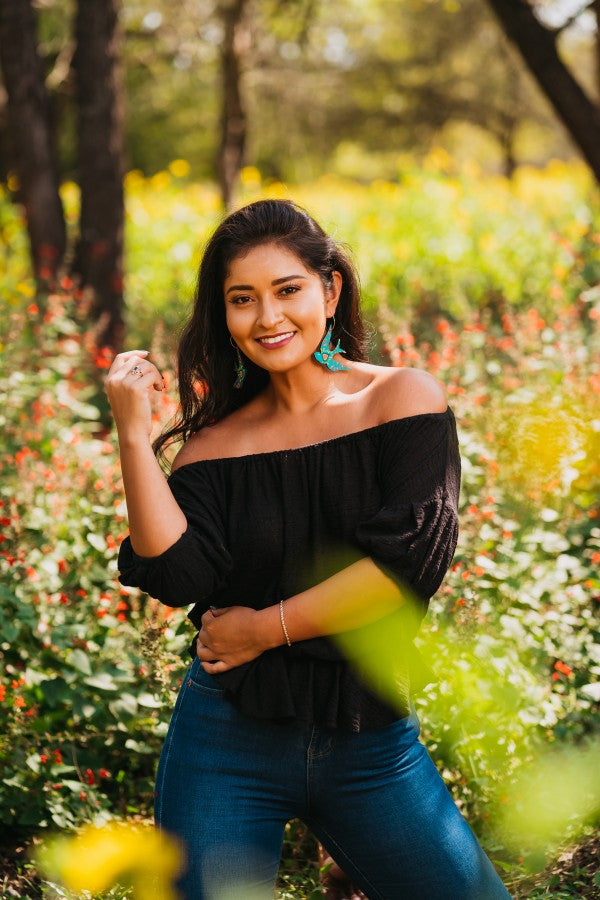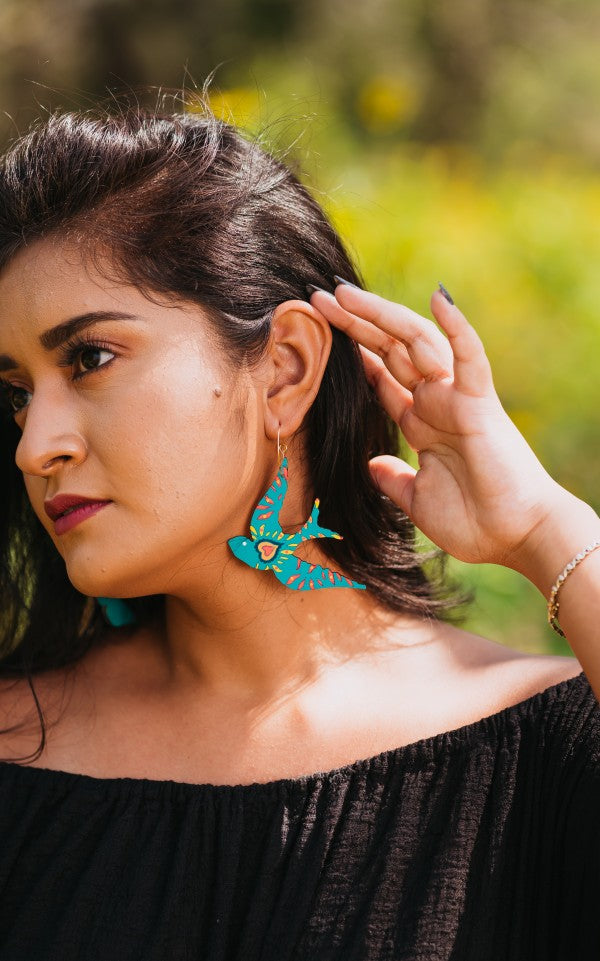 We are so pleased to share a new design in collaboration with our friends @cadenacollective In honor of Hispanic Heritage Month, we will be releasing a series of new designs that celebrate Mexican culture and heritage.
The Golondrinas is a migratory bird that throughout its life travels tirelessly in search of the best places to find food and shelter. In its spiritual significance, the swallow represents the sign of resurrection and a symbol of the soul.
It's a design symbolic of the journey many take to find a new home. In celebration of the start of Hispanic Heritage Month, we are launching brightly colored Golondrinas that proudly showcase Mexican culture and reminder that is the US is a melting pot, home to many beautiful cultures.
These earrings were laser cut on basswood then hand-painted with acrylic just for you! All our jewelry is sealed with a polyurethane topcoat so they will last for years to come.
Hoops are hypoallergenic, nickel-free gold plated alloy.
*Requires pierced ears