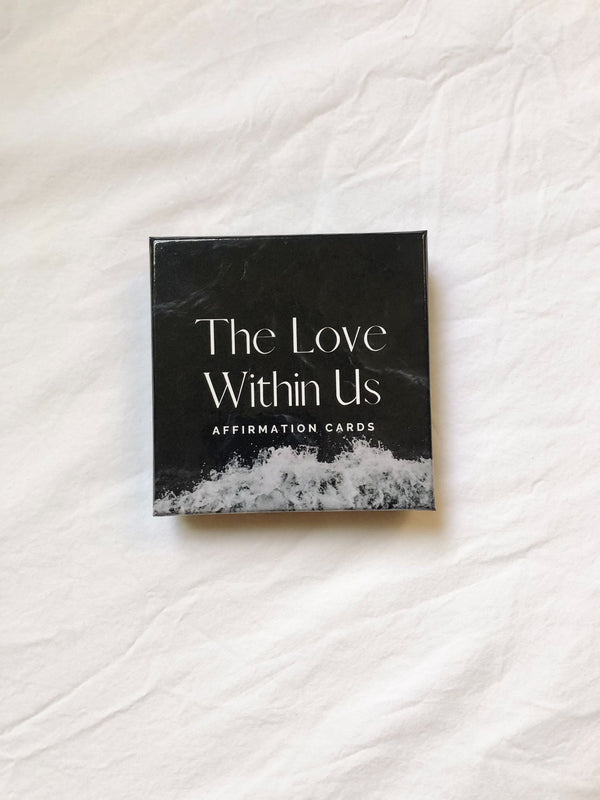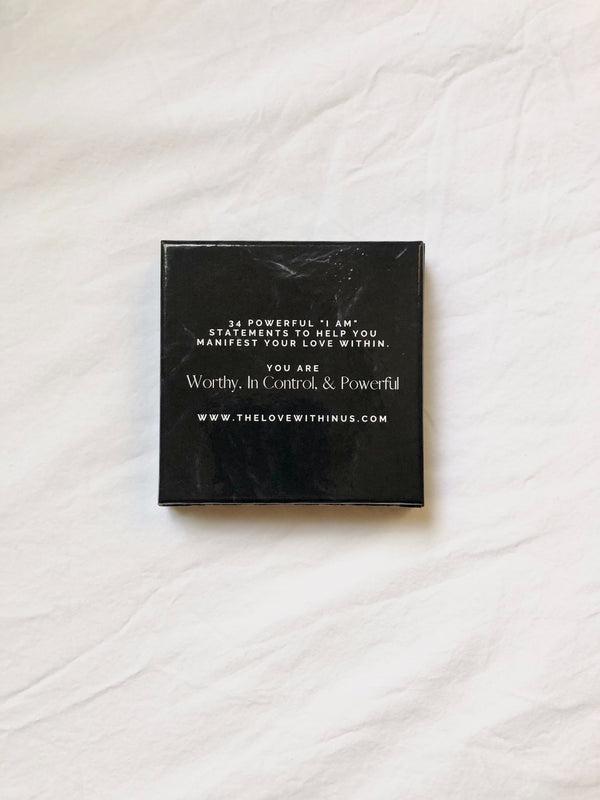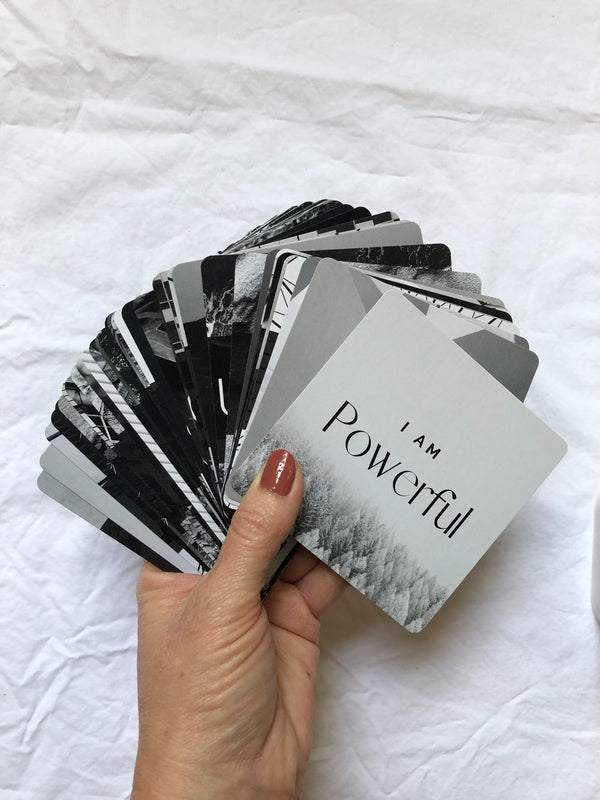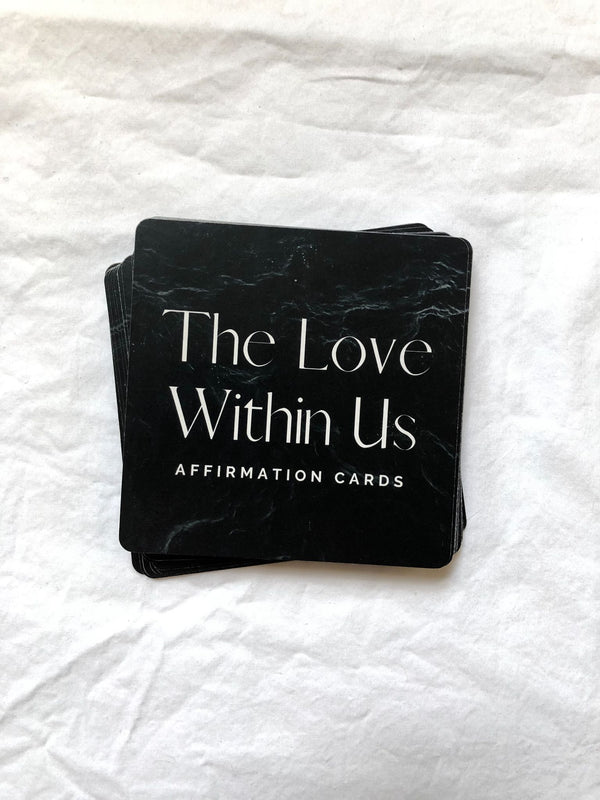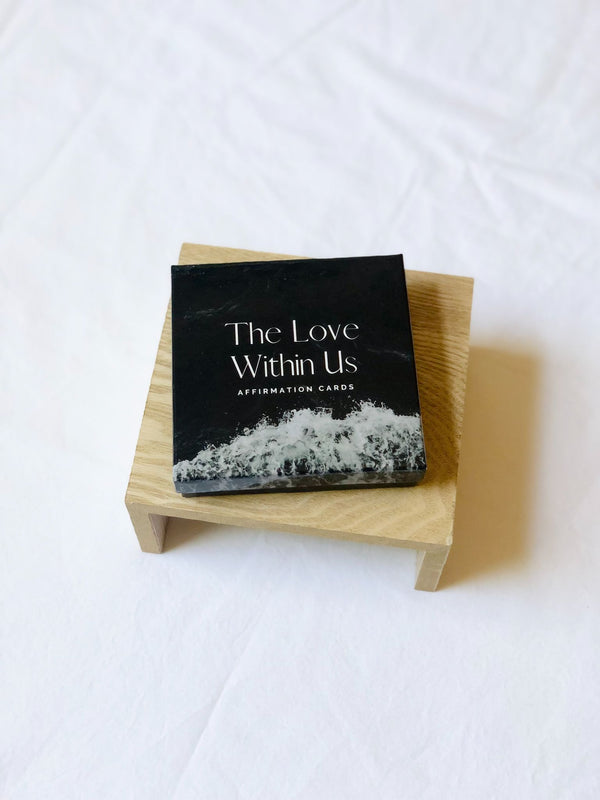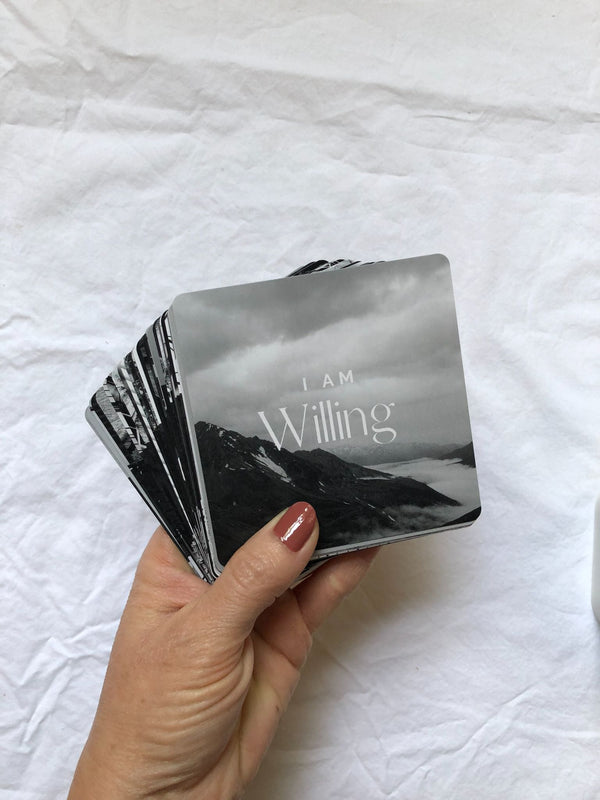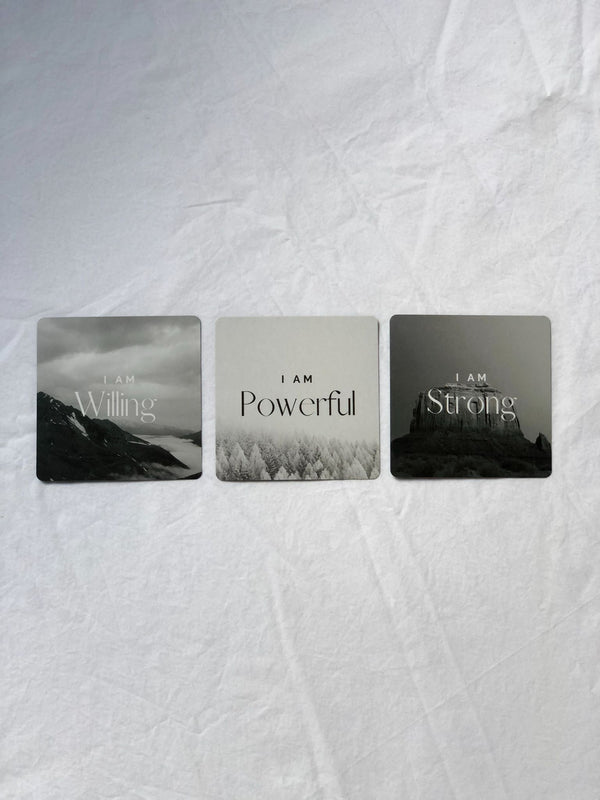 Find your self-empowerment and love within. Speak these affirmations to manifest positive thinking and self-awareness. Allow these to be a daily mantra for your mind, body, and soul.
The Black and White deck offers 34 powerful, self-affirming messages. Each affirmation displays a beautiful grayscale, black and white photo featuring nature and architecture. Also included is a "How to Use" card, and a "My Mission" card. The monochrome design gives this deck a new, moody and beautiful feel to your daily self-empowerment.
These "I am" statements are perfect for displaying on your desk, dresser, or workplace for constant affirmation. They come in a custom designed rigid box that is convenient for storage or traveling. They are perfect to take your cards on the go or gift to a loved one.
I recommend journaling your thoughts and feelings about each affirmation daily.
Details:
-Cards - 3.5" x 3.5"
-36 cards total
-34 affirmations
-Sturdy rigid box - 3.875" x 1"