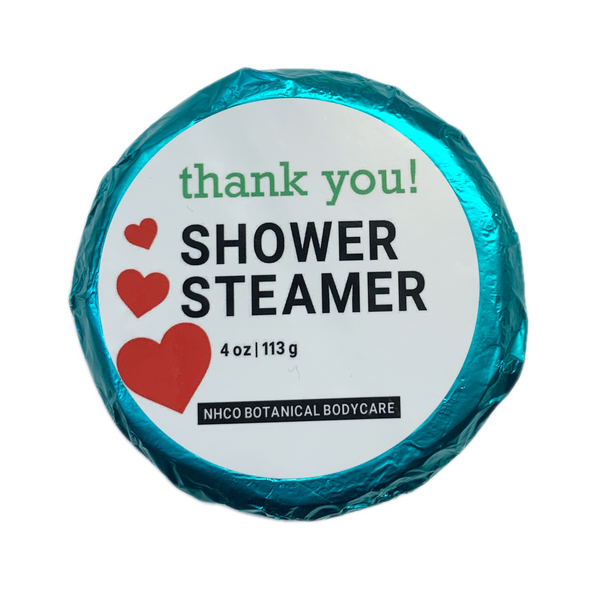 Better-than-a-greeting-card shower steamers with a useful way to say thank you!
Turn your shower into a spa with our invigorating shower steamer, made with a refreshing blend of essential oils and organic menthol crystals. Smells like perfume with patchouli and rose.
Use whole or break in half, and place a piece on the floor of your shower, out of direct spray of water. The oils and aroma of the menthol crystals will release as it melts, and carry in the shower steam. The steamer will melt quickly if it's in direct aim of the shower water.
The Shower Steamer is made for 1-2 shower uses.
The Shower Steamer contains a concentrated amount of ingredients, and is not a bath bomb alternative. Do not rub directly onto skin, and do not use as a bath bomb.
Ingredients: Sodium Bicarbonate, Sodium Chloride (Sea Salt), Citric Acid, Mentha Piperita (Menthol) Crystals, Pogostemon Cablin (Patchouli) Oil, Rosa Centifolia (Rose) Oil, Water(Aqua)
Size: 4 oz, 3" round by 1"