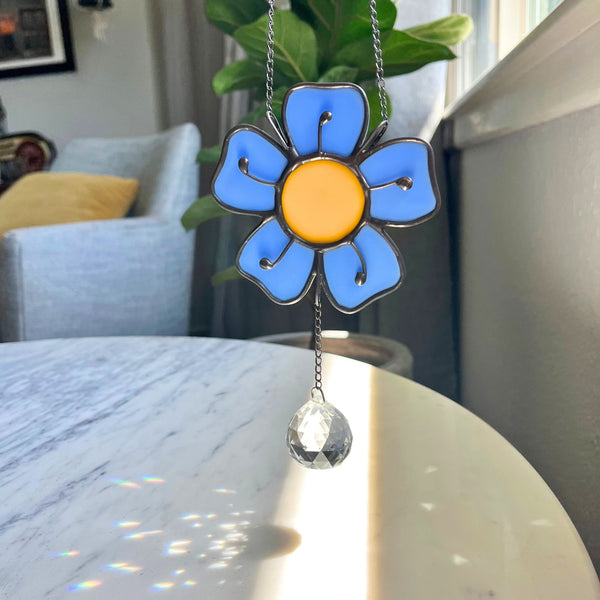 Handmade forget me not flower pattern and piece, copper foil method, black patina, trimmed with hobby cane. approximately 4" W x 4"H plus crystal & chain.
NOTES:
-| Solder contains lead. Please wash hands after handling
-| Glass sheets have textures, bubbles, and variation, which allows for each and every piece to be truly unique.