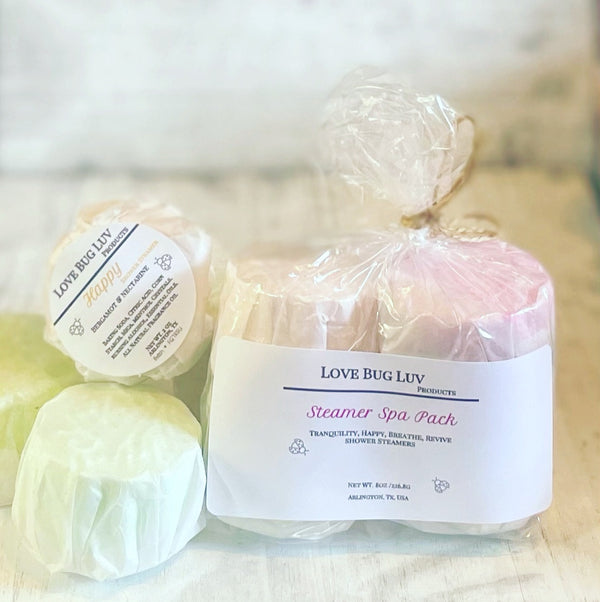 These ingenious Shower Steamer Packs will infuse your bathroom with a wonderful aroma during your shower. They include 4 shower steamers for you to enjoy.
Revive (Green) Eucalyptus Rosemary & Mint
Tranquility (Pink) Lavender & Vanilla
River (Blue): Patchouli, Cedar, Bergamot
Energize (Yellow): Citrus Blend
Simply place one at the bottom of your shower away from the water and as it is sprinkled with water, the essential oils inside of them are released into your bathroom. The vapor of steam helps this scent-infused packet to dissolve into the air while you enjoy your shower.