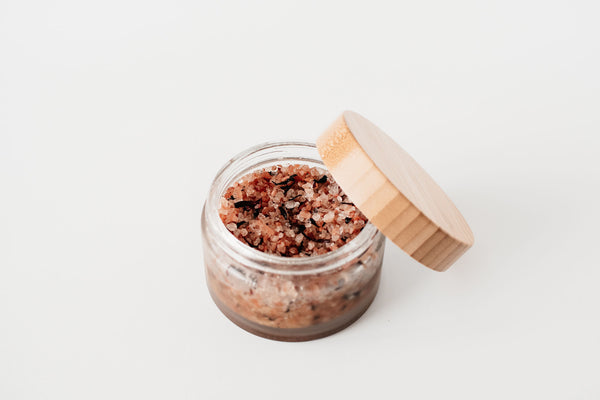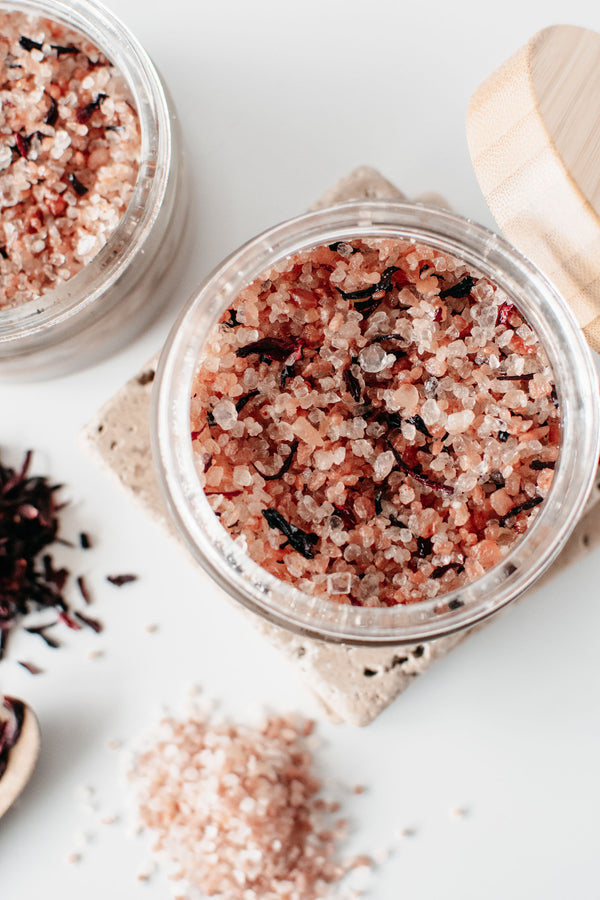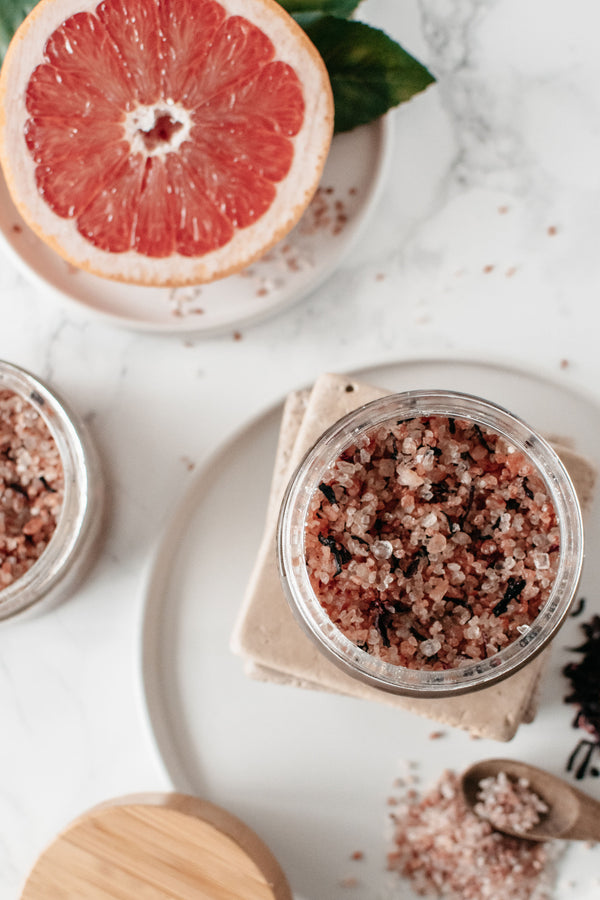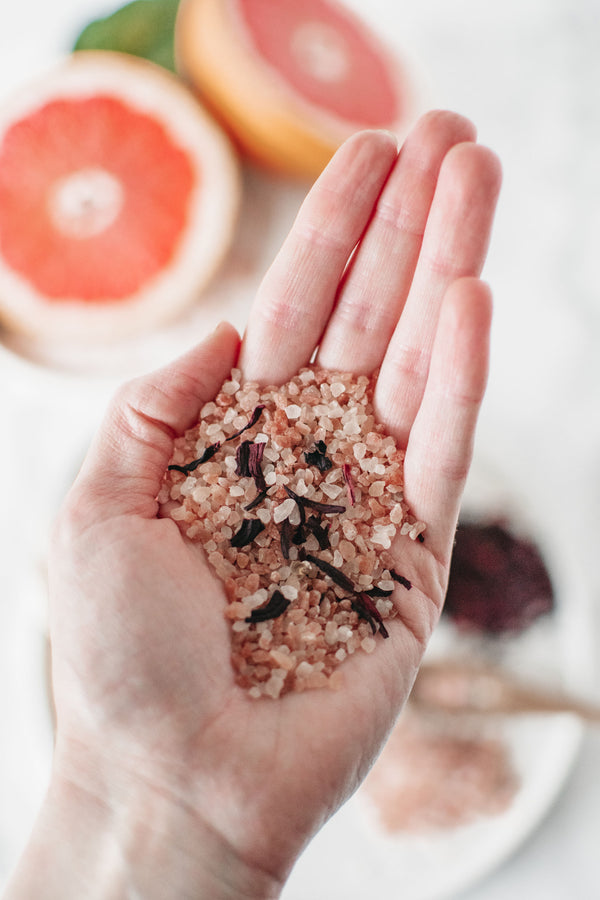 This hibiscus and grapefruit salt scrub is the perfect addition to your self care and skincare routine.
The ingredients are full of antioxidants to detox and help protect your skin with a divinely, uplifting sweet citrus scent.
Great for an exfoliating shower scrub that leaves your skin feeling hydrated and silky smooth. It is recommended to use an exfoliate product 1-2 times a week to remove dead skin cells.
This product is also amazing as a regular bath soak to help increase your skin's elasticity and moisture retention.
Grapefruit essential oil is added to this product for natural skin support.
This product has no parabens, phthalates, SLS, synthetic fragrances, or dyes.
The scrub comes in an 8 oz frosted glass container with a bamboo lid.
Ingredients: Himalayan salt, Jojoba oil, Hibiscus leaves, and Essential oil.