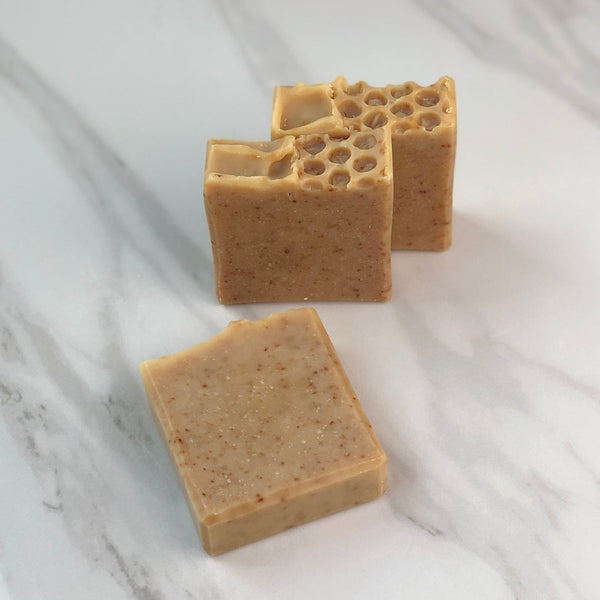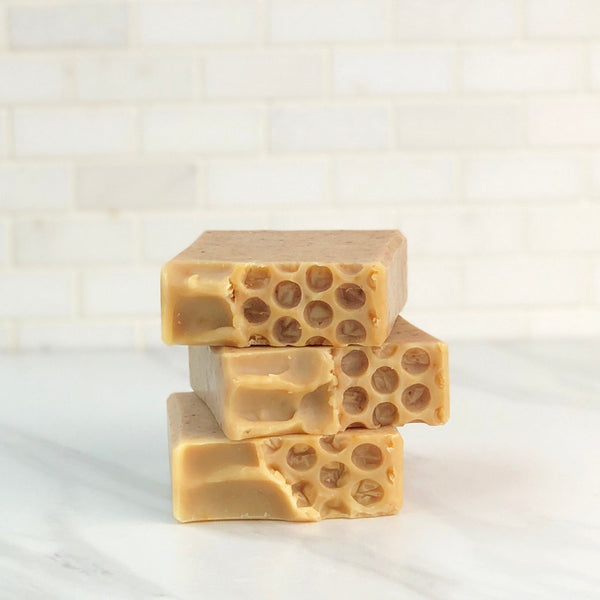 We leveraged the benefits of milk as well as other natural additives rich in nutrients and minerals. Helps soothe and moisturize dry skin without clogging your pores. In addition, the creaminess in milk provides a rich lather that will soften and leave your skin feeling moisturized.
Key ingredients include nourishing oils and butters such as olive oil, shea butter and castor oil. The natural shade of beige comes from oatmeal and honey, without artificial dyes/micas. All soaps are great for sensitive skin as they are left unscented, without harsh chemicals and toxins typically found in fragrances.
With sustainability at the core of our philosophy, all of the packaging is made from recycled materials and 100% curbside recyclable to avoid single-use plastic.