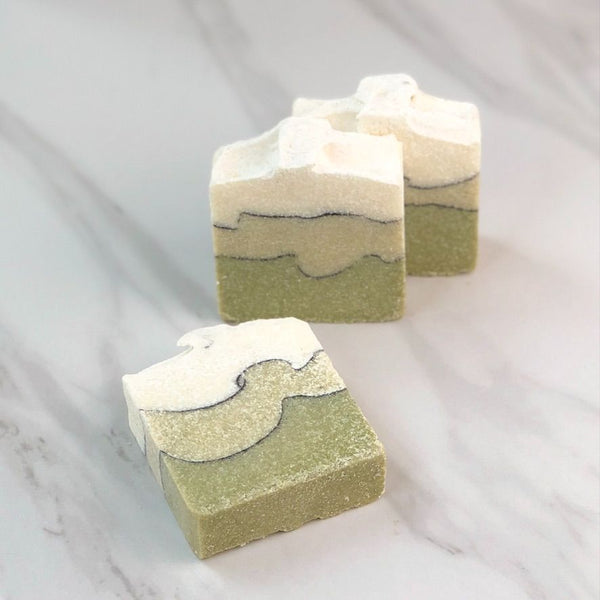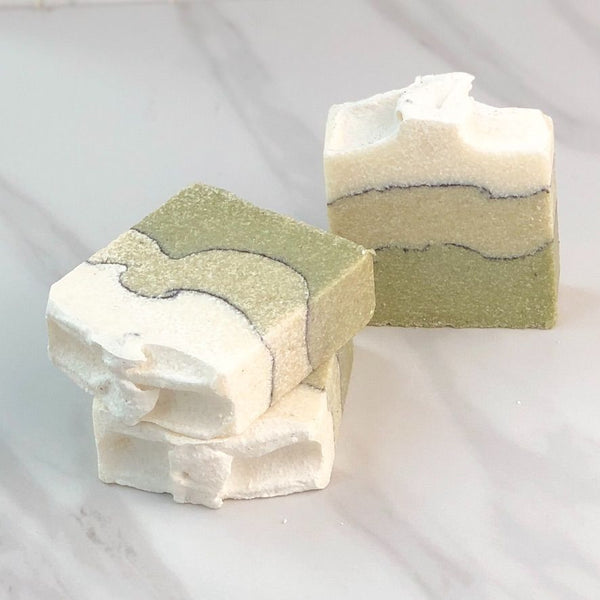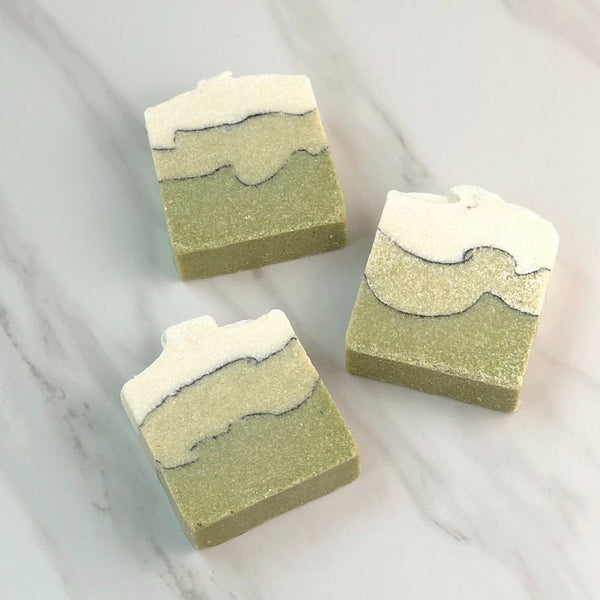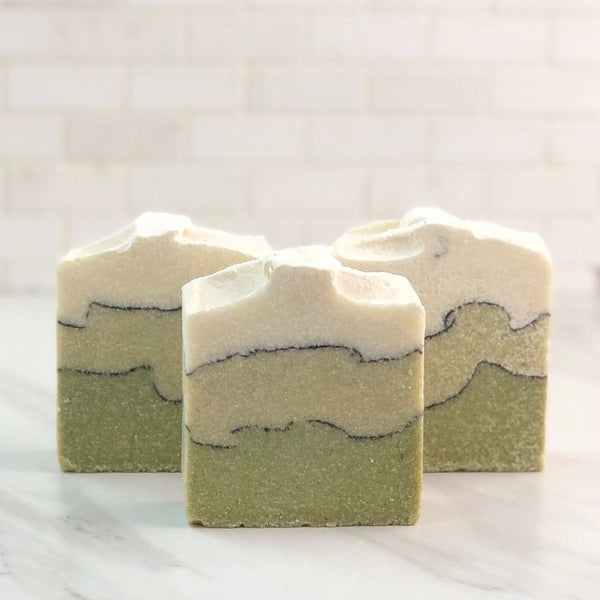 Our Salt Bars bring the spa right to your home by lightly exfoliating your skin to remove dead skin cells. Sea salt is full of minerals that exfoliate to reveal rejuvenated, glowing skin. These soap bars may feel as hard as stone but the combination of coconut oil and sea salt produce a smoothing, creamy lather.
Key ingredients include sea salt, nourishing oils and butters such as olive oil, shea butter and castor oil. The natural shades of green come from natural plant powders, without artificial dyes/micas. All soaps are scented with blends of pure essential oils, without harsh chemicals and toxins typically found in fragrances.
With sustainability at the core of our philosophy, all of the packaging is made from recycled materials and 100% curbside recyclable to avoid single-use plastic.