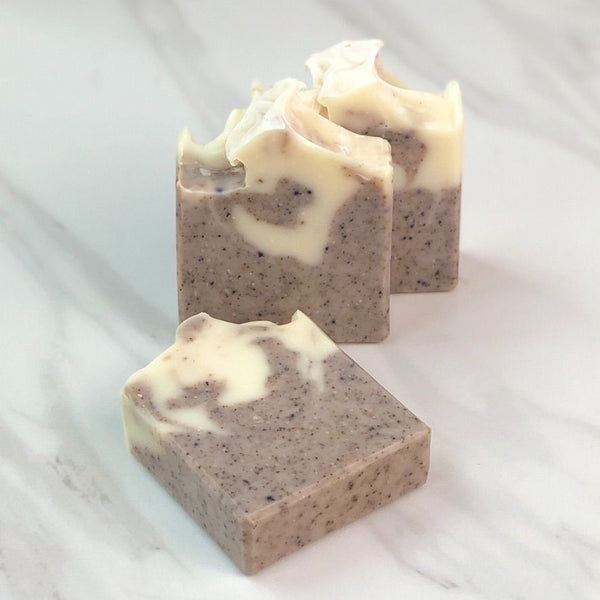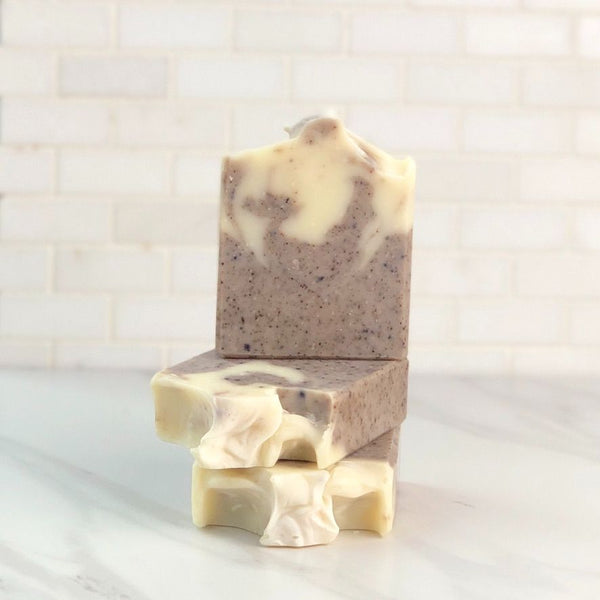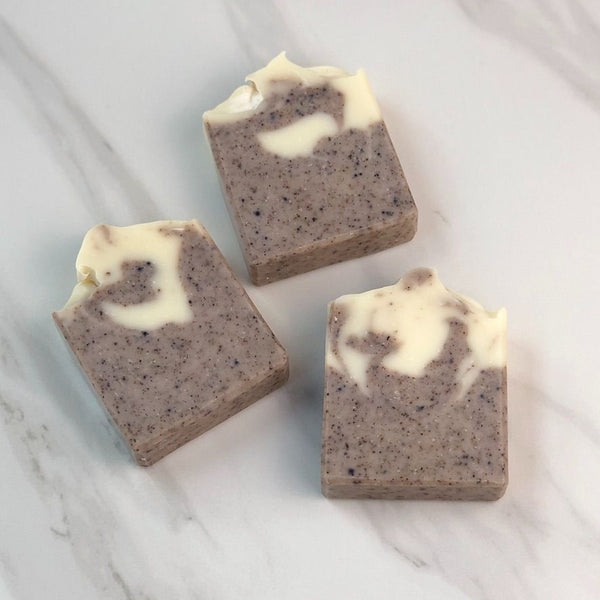 We leveraged botanicals and pure essential oil to create an aromatherapy session every time you use this soap bar.
Key ingredients include nourishing oils and butters such as olive oil, shea butter and castor oil. The natural shade of mauve/purple comes from natural plant powders, without artificial dyes/micas. All soaps are scented with floral blend of pure essential oils and topped with lavender buds, without harsh chemicals and toxins typically found in fragrances.
With sustainability at the core of our philosophy, all of the packaging is made from recycled materials and 100% curbside recyclable to avoid single-use plastic.