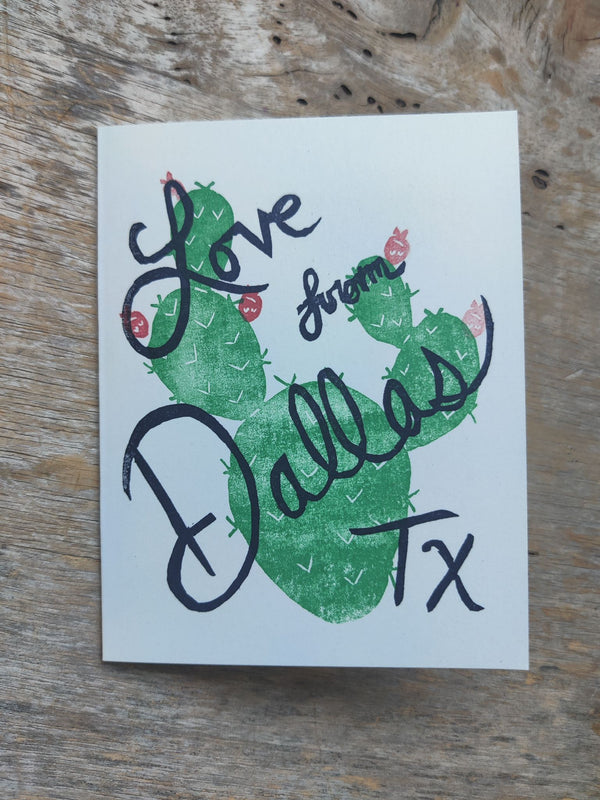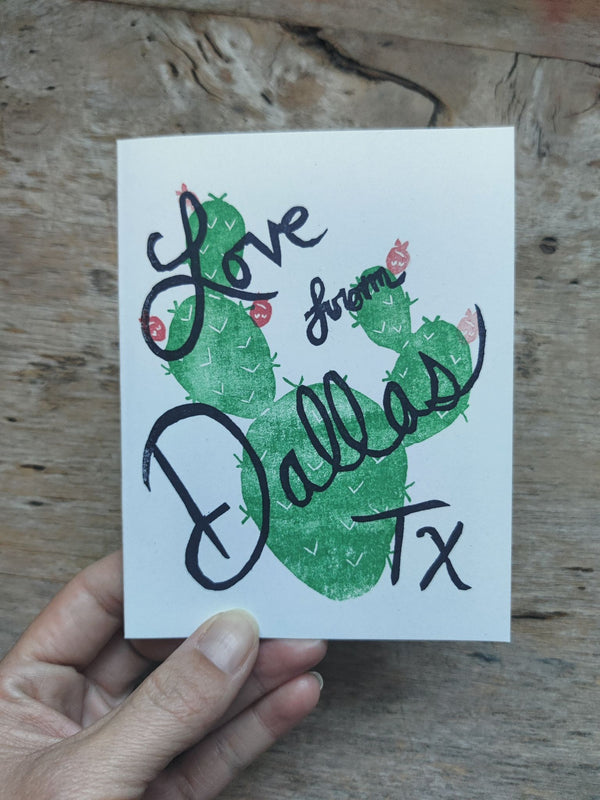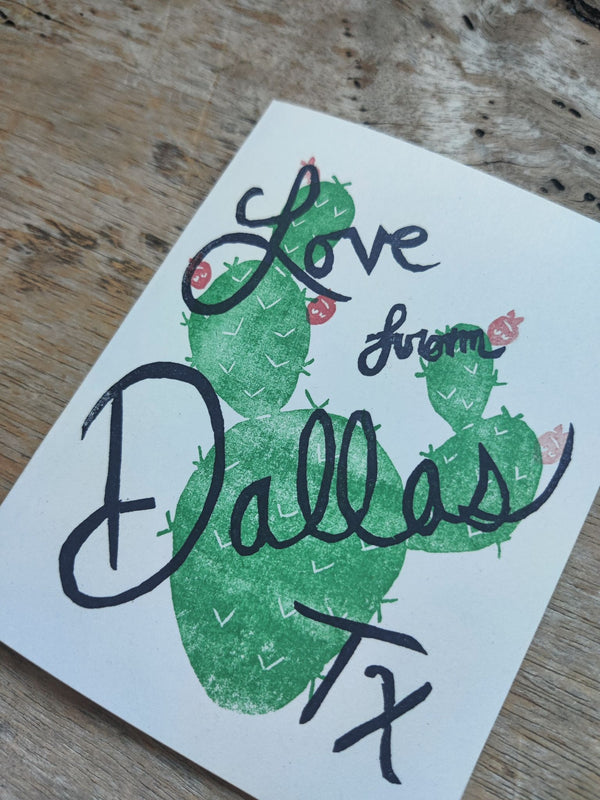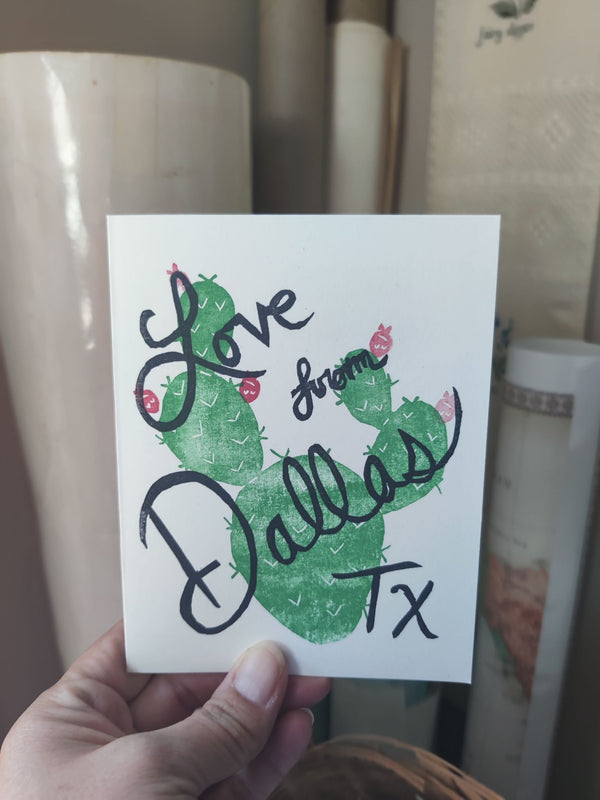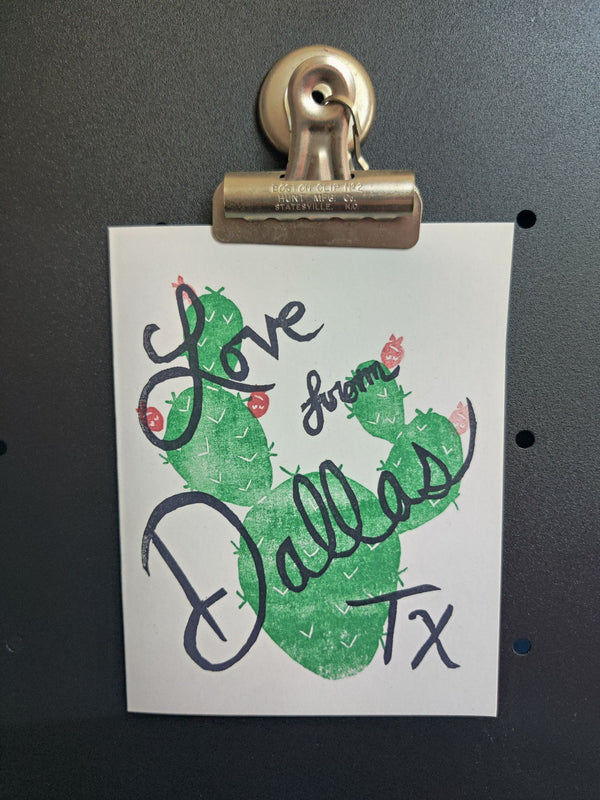 Prickly Pear Love from Dallas, TX! There is nothing like sending or receiving a nice note card! The art of the handwritten note is fading. Emails and texts are far easier to send but also to delete; whereas a beautifully handcrafted note card is something that will be cherished.
Cards are stamped on to white card stock with original designs carved by me. They are left blank inside ready for your own personalizing. Bring a bit of extra joy into someone's life by sending a physical memento.
The cards measure 4" x 5 1/2" and comes in a clear bag with envelope
Please note: all cards are stamped by me, slight variations from ink and stamp may occur!