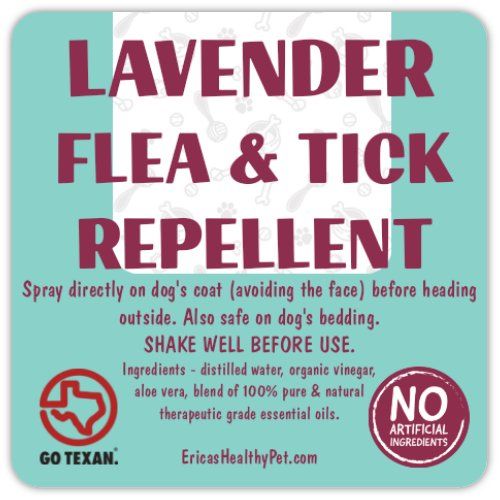 Gentle and safe insect repellent spray for dogs (and people). Not recommended for use on cats.
Deters fleas, ticks, flies, mosquitoes and chiggers from bugging your pet. Spray directly on dog's coat (avoiding the face) and bedding to keep those critters away.
Product comes in a 16 oz trigger spray plastic bottle.
As always, the product is chemical-free, safe and non-toxic to your pet and your family!