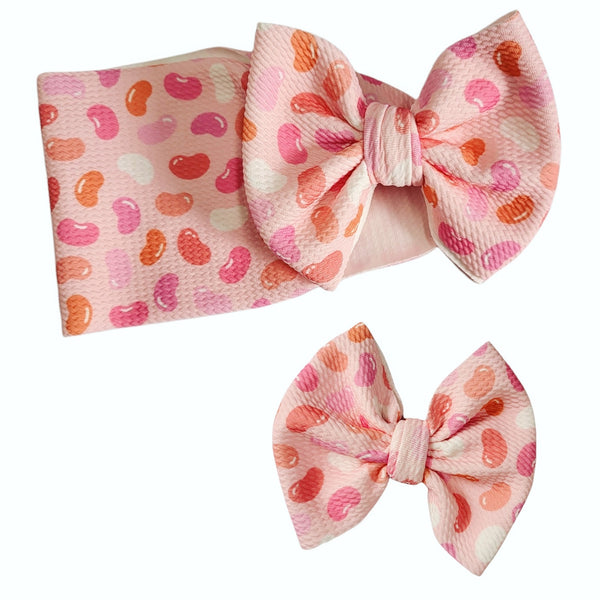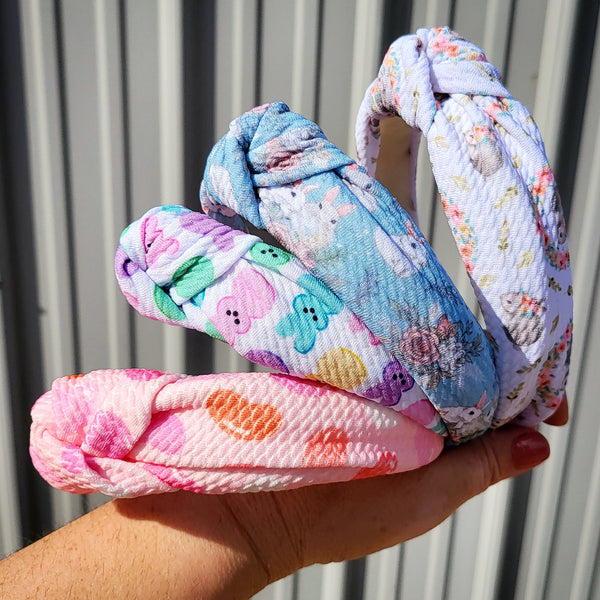 Everyones favorite snack at Easter time! Now you can wear it.  So many fun different shades of pink with orange and white jelly beans all over a light pink background. 
Top off your Easter outfit with the many different options of this print.
Bows are 5 inches wide and sit 4 inches tall on a clip, nlyon headband, or hair tie.
Headwraps are made at 18 inches around to fit most children.
Head bands come in Adult/child size or Toddler.