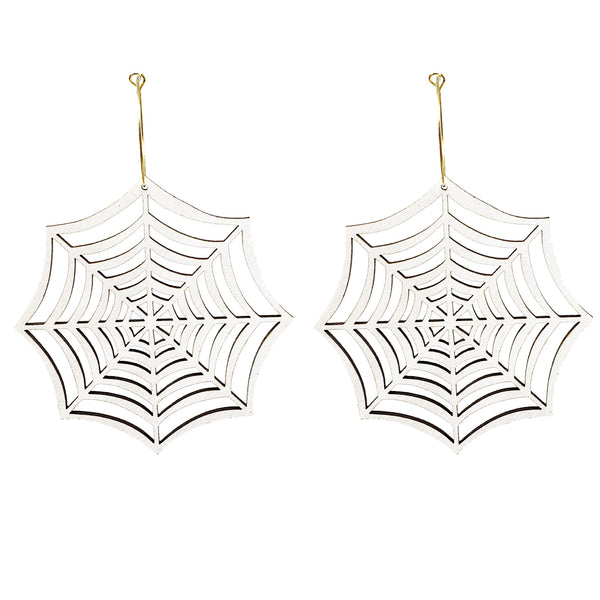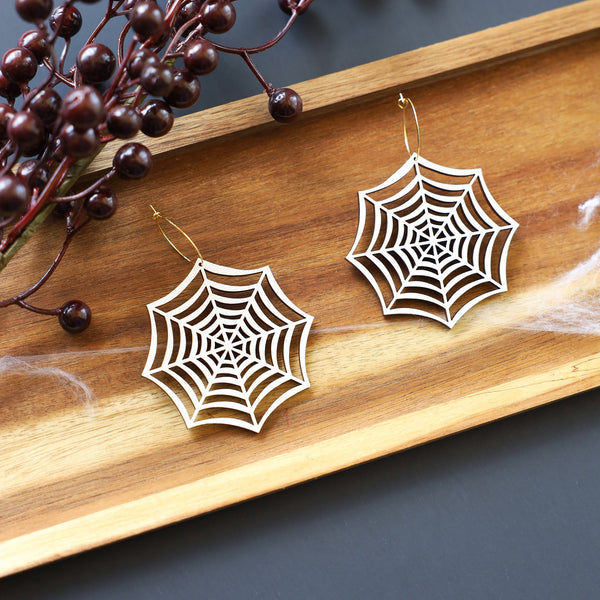 Whether it's spooky season or just a Saturday night our Halloween Glam Iridescent Spider Web Hoop Earrings are sure to turn heads!

These earrings were laser cut on basswood then hand painted for you! All our jewelry is sealed with a topcoat so they will last for years to come.

Hoops are hypoallergenic, nickel free gold plated alloy.

Size: 3" x 3"