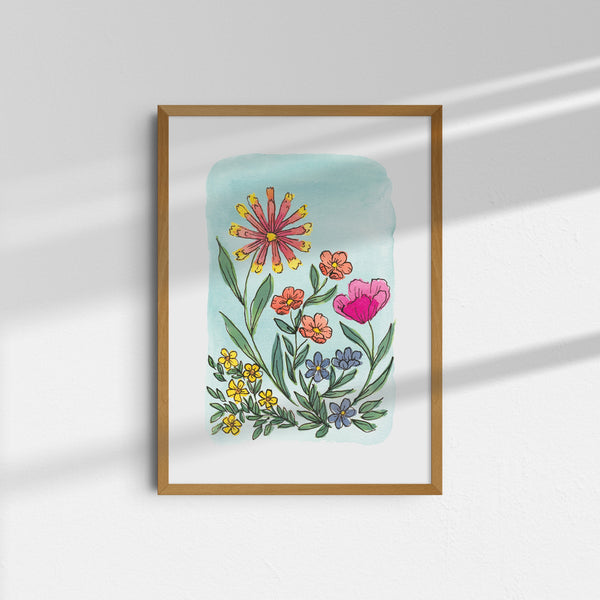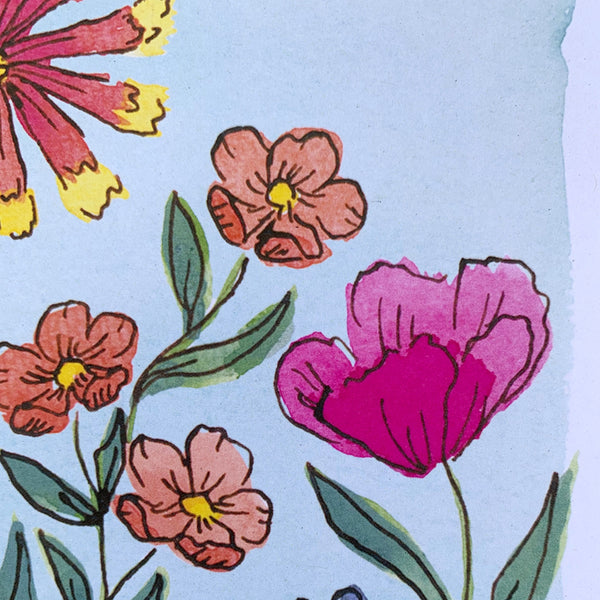 The Indian Blanket wildflower is known for its richly colored petals that spray out uniformly. Each petal is tipped with bright yellow and looks like a woven blanket. It's a stunning flower to find in the wild.
Size: A5 5.83" x 8.27"
Signed and dated
Original painted with gouache and ink.
Printed on eco-friendly recycled paper
Packaged in a clear sleeve and a cardboard backing
Frame not included