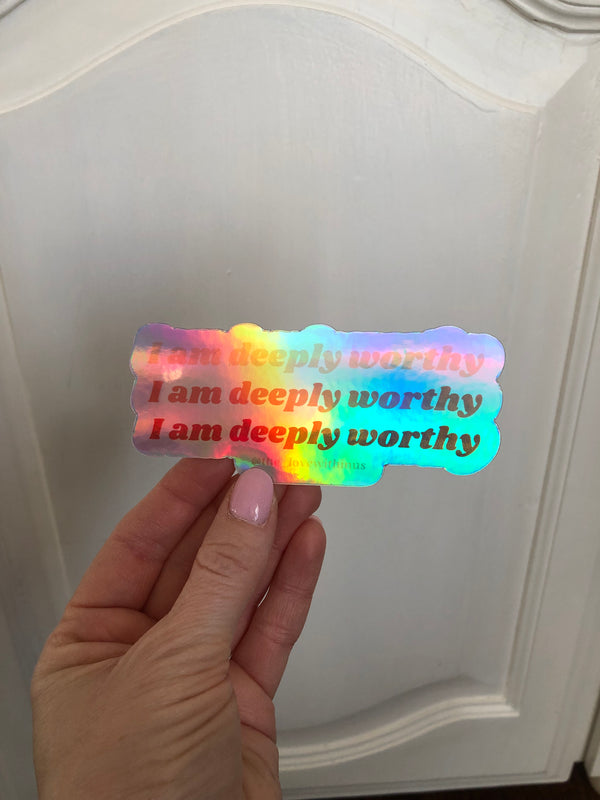 Are you a busy mom who spends the majority of your time loving on those around you? This holographic sticker breathes love and affirmation and is perfect for you. What a beautiful and constant reminder. Not only is this vinyl sticker powerful, it radiates a beautiful eye-catching rainbow effect that changes with light and perspective.
This sticker is permanent, waterproof, and is coated with a protective laminate that makes them resistant to fading, scratching, and tearing.
Add this empowering and colorful sticker to any reusable water bottle, laptop, and more!
Details:
4" x 1.75"