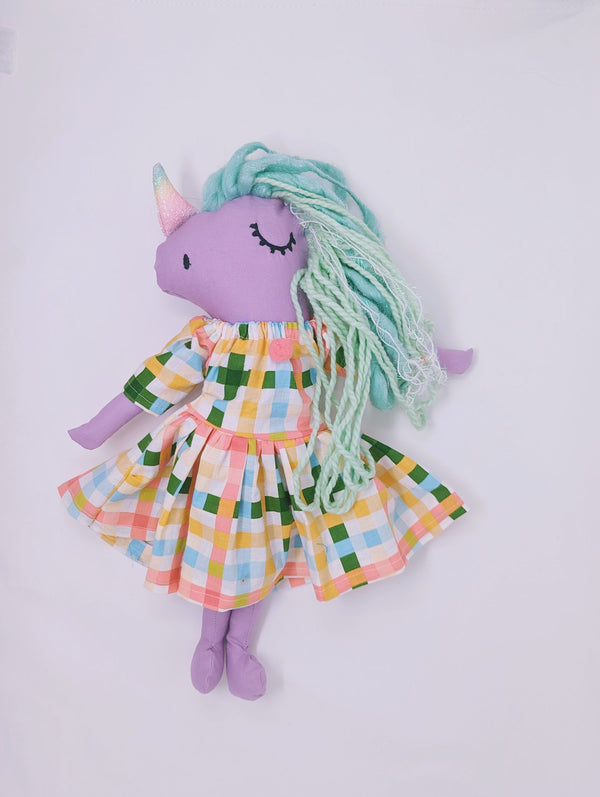 Whimsical handmade doll, with love in the stitches!
Cindy is a free loving selfless uni. She has fun swimming and loves making new friends!
Dolls measure at approximately 22 inches and all accessories come.on and off easily for tiny hands.
Doll made with cotton and hypoallergenic materials and is machine wash
able.