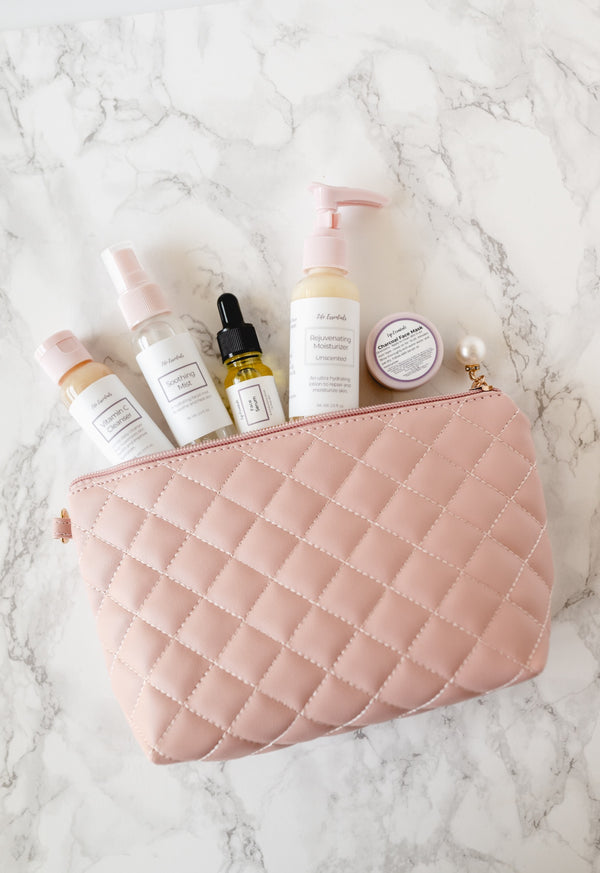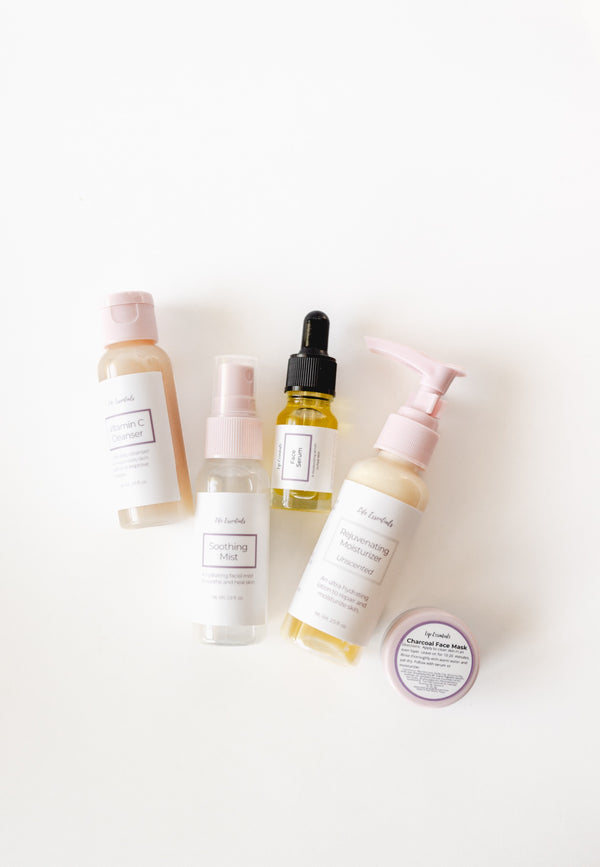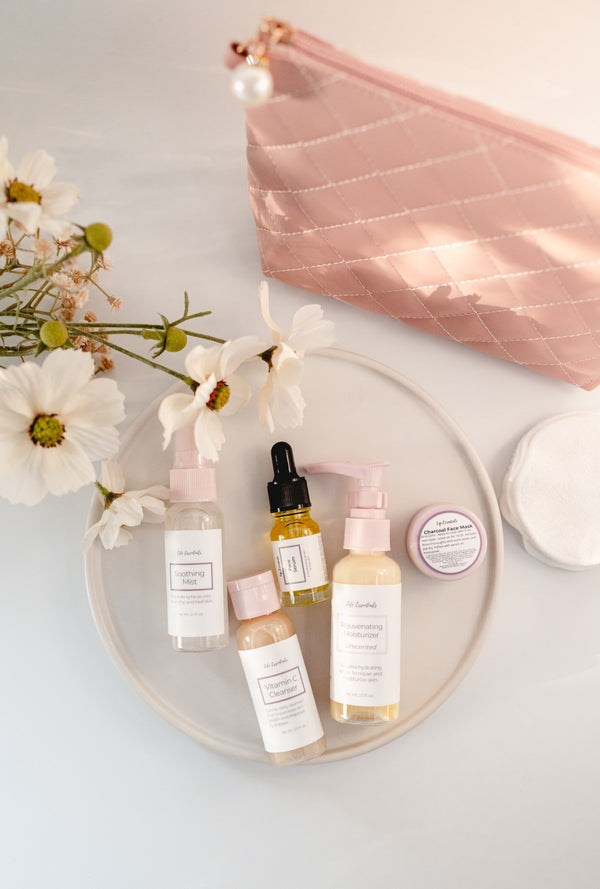 Discover our best selling skincare set, now available in a convenient travel size! Delight in the benefits of non-toxic ingredients with the perfect selection of products for on the go. Experience the power of natural skincare, wherever your travels may take you!
Full Skincare On The Go Set includes:
Vitamin C Cleanser
5 Face Washing Cotton Rounds
Soothing Toner Mist
Face Serum
Rejuvenating Moisturizer (unscented)
Charcoal Face Mask
Light pink quilted travel pouch
All products are in TSA size approved containers.