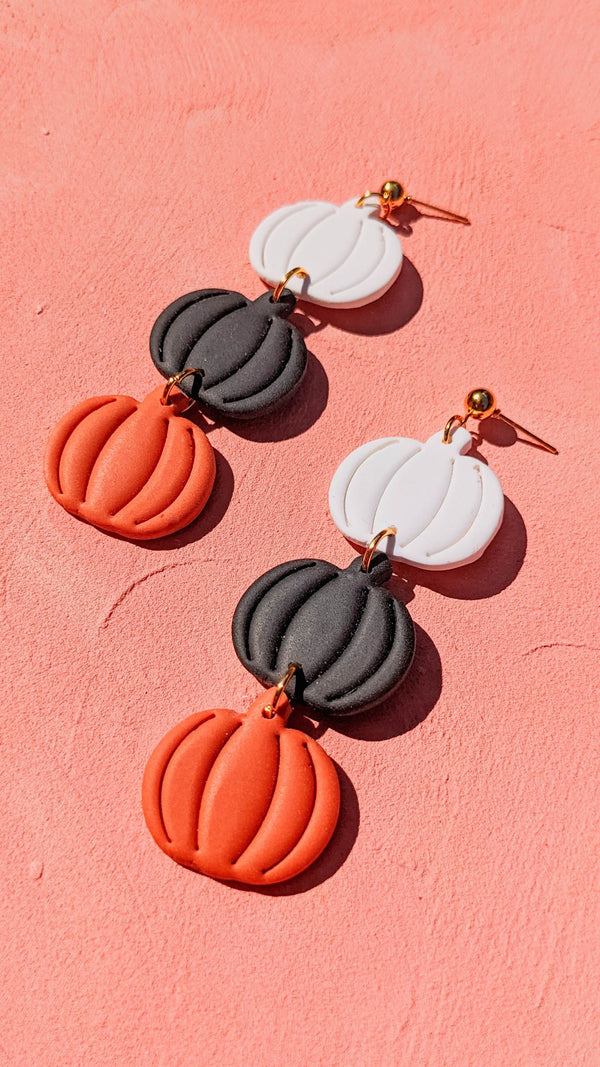 Elevate your fall style with our Black, Orange, and White Pumpkin Polymer Clay Earrings. Whether you're strolling through pumpkin patches, sipping on pumpkin spice lattes, or attending a spooky Halloween party, these earrings will add a touch of seasonal flair to your outfit.
Their lightweight design ensures comfortable wear, even for extended periods. Handcrafted with love and attention to detail, ensuring that no two pairs are exactly alike. This means you'll receive a truly unique piece of jewelry that showcases the artisanal craftsmanship behind every creation.
Why You'll Love Them
Nickel-free studs for sensitive ears

Elegant gold-plated accents add sophistication

Lightweight and comfortable for all-day wear

Handcrafted with love for a unique and eye-catching design
Elevate your fall style with these pumpkin polymer clay earrings
Your Unique Earrings
Each set of earrings are handmade in small batches with custom color and artisan details by a one woman team in Dallas, TX. Because all our jewelry are made by hand, the detailing may vary from the set in the photos, but that means your pair will be super unique to you! We hope our earrings help you feel like the beautiful badass that you are!