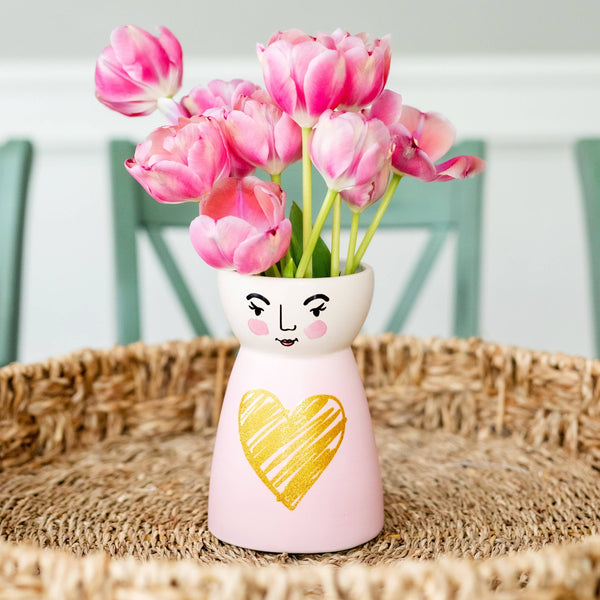 We understand how hard it can be to find a unique gift. These heart lady face vases are so fun, they will be the gift that stands out! They come securely packaged in a white gift box.
A quirky home decor piece. Add a funky hair-do to these face vases, such as fresh flowers, everlasting bouquet, pampas grass or even some wooden spoons on the kitchen counter. The options are endless.
7.6" high x 4.5" wide.