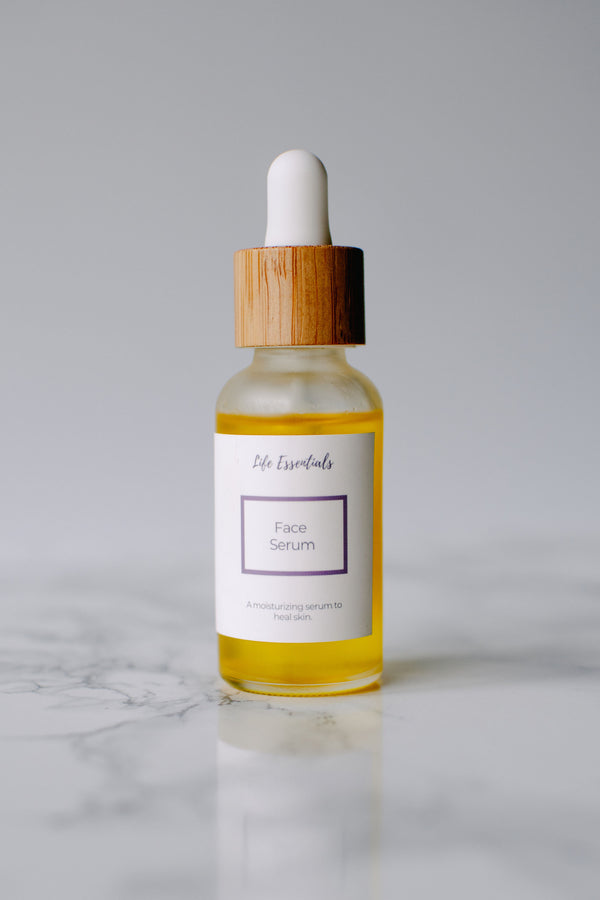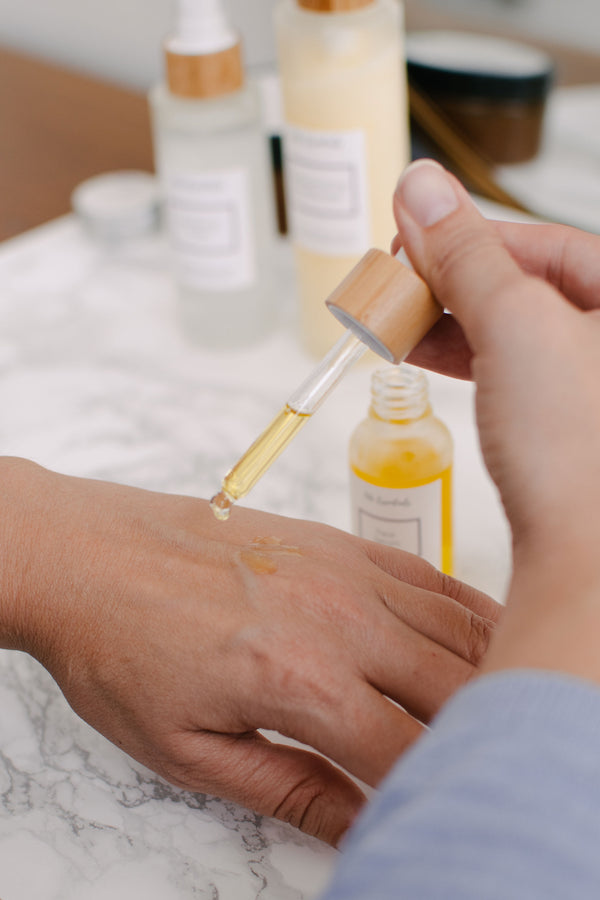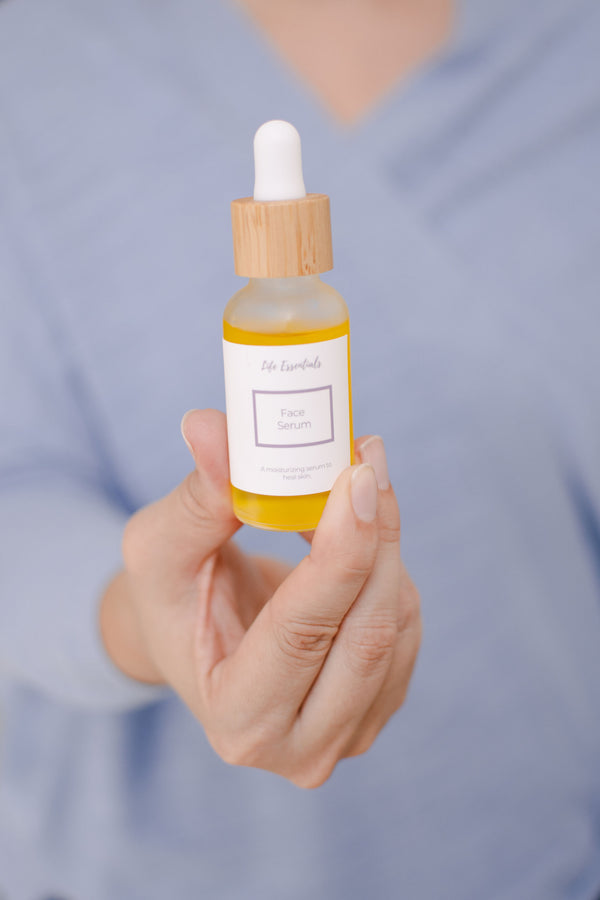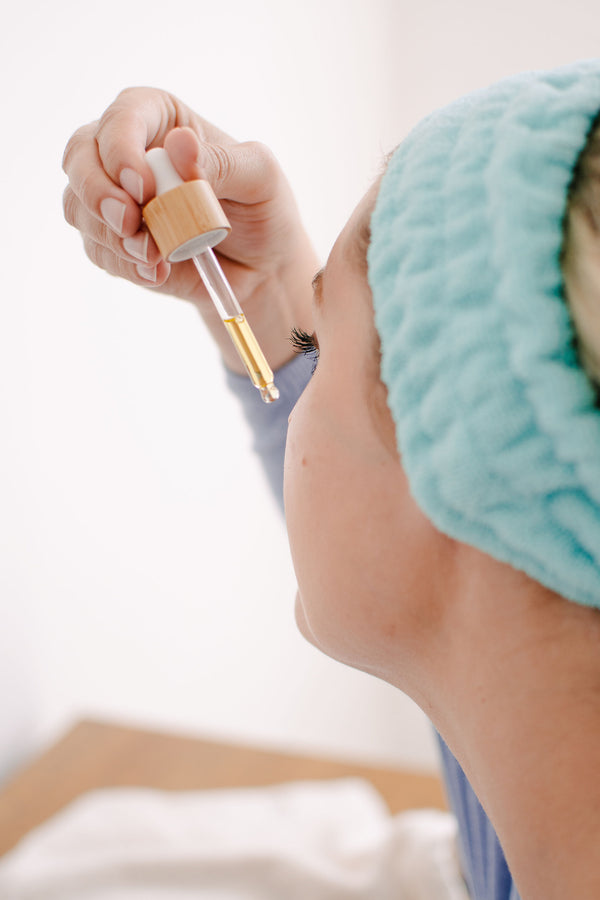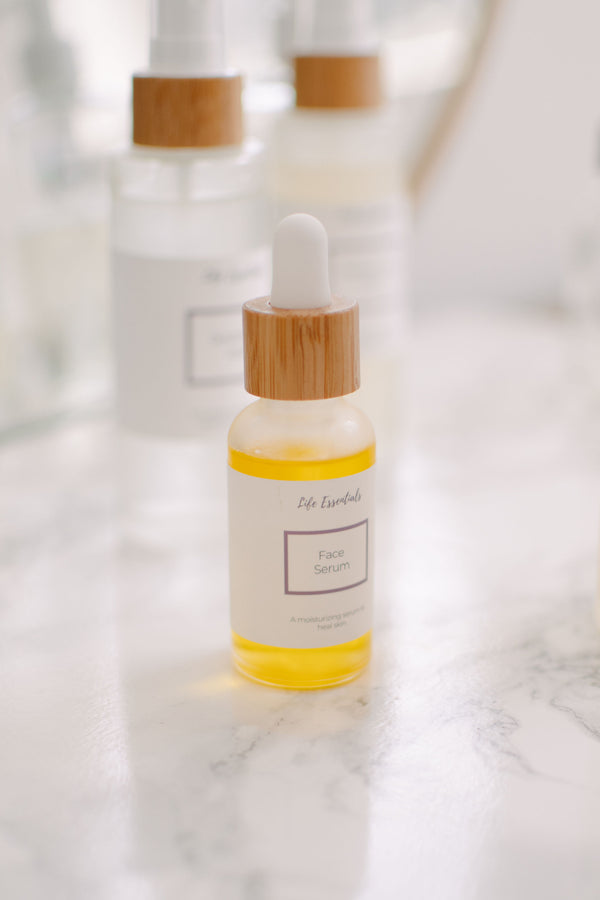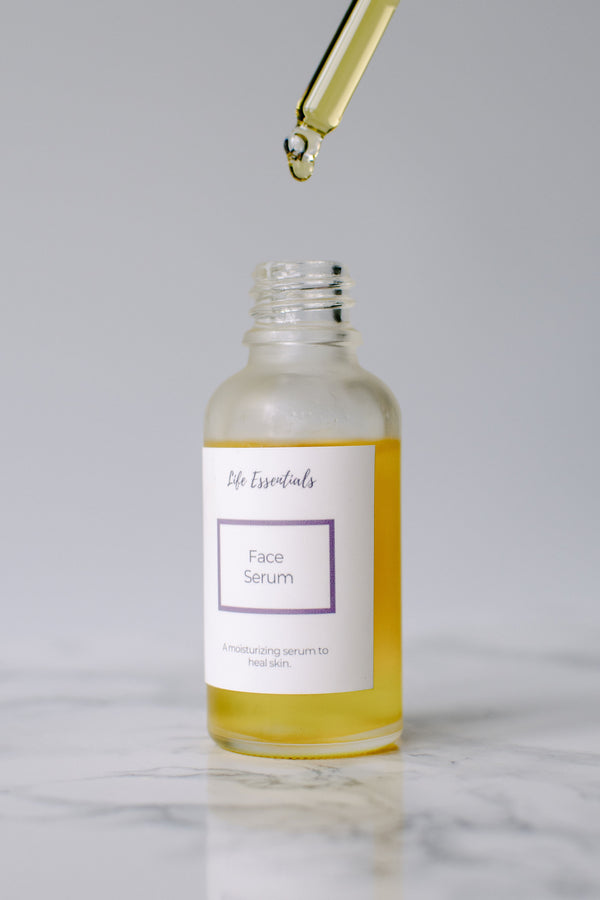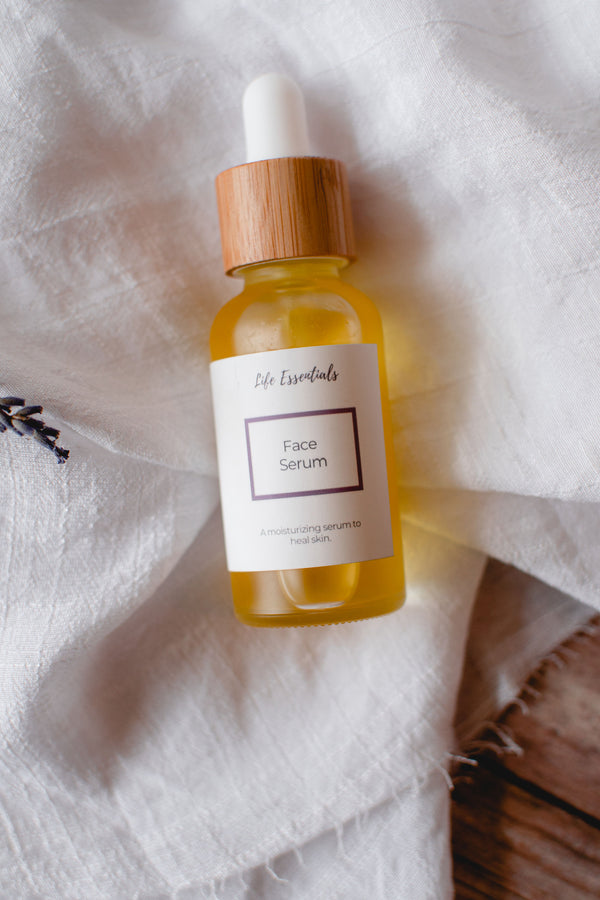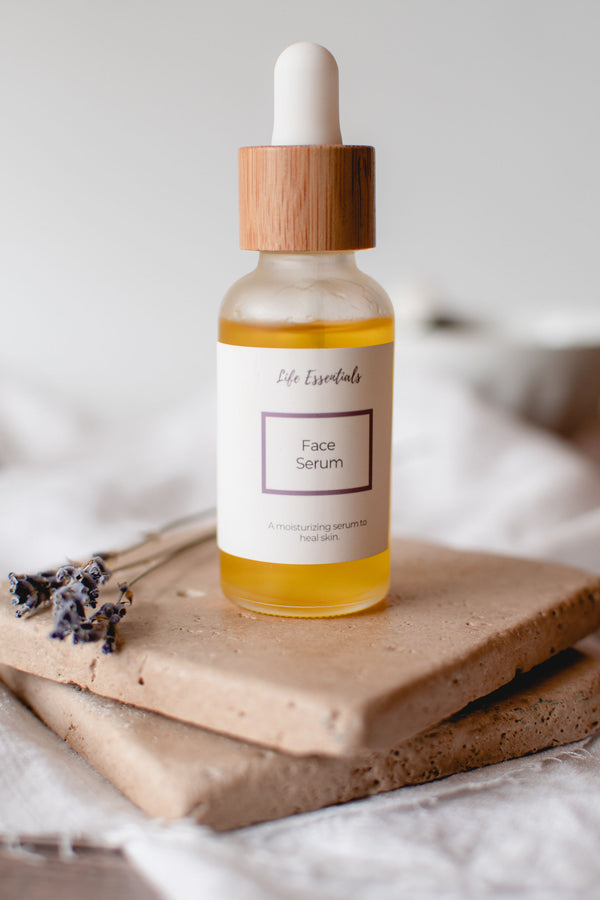 This serum locks in the moisturizer; helps heal blemishes, acne, and scarring; and evens out skin tone (brightens).
Frankincense, Tea Tree, and Lavender Essential Oils are added to this product for natural skin support. These oils are known for being very potent and a little works in a big way!
Handcrafted with 100% natural ingredients.
This product does not contain parabens, phthalates, SLS, synthetic fragrance, or artificial dyes.
The serum comes in a 2 oz frosted glass bottle with a bamboo dropper lid for easy application.
This product can be used as an acne, blemish, and scar spot treatment. It can be used daily until the skin is healed. It is recommended to use at night when your skin is repairing and restore skin cells.
NOTE: It can be used during your morning skincare routine but is not recommended if you are applying makeup within an hour of using the serum. Your face will be dewy and makeup will not apply easily over the serum until it is dry.
Ingredients: Jojoba Oil, Essential Oils: Tea Tree, Lavender, Frankincense