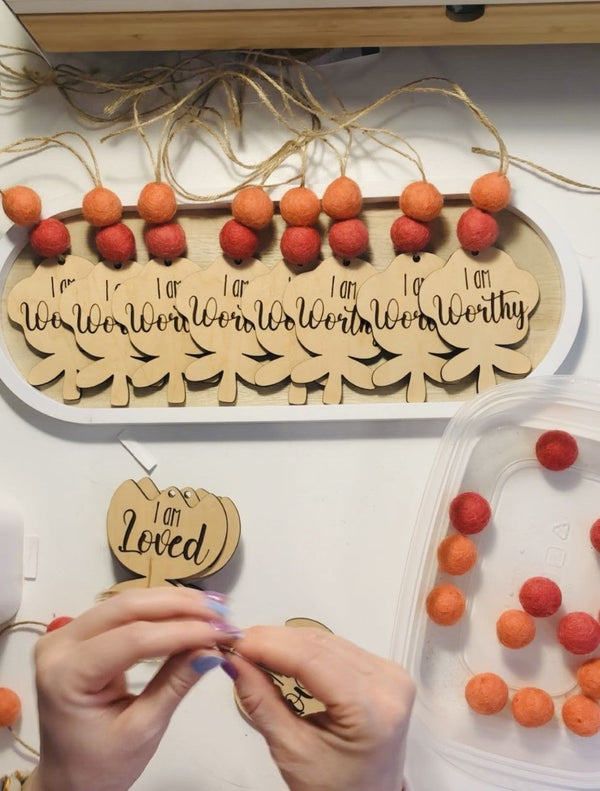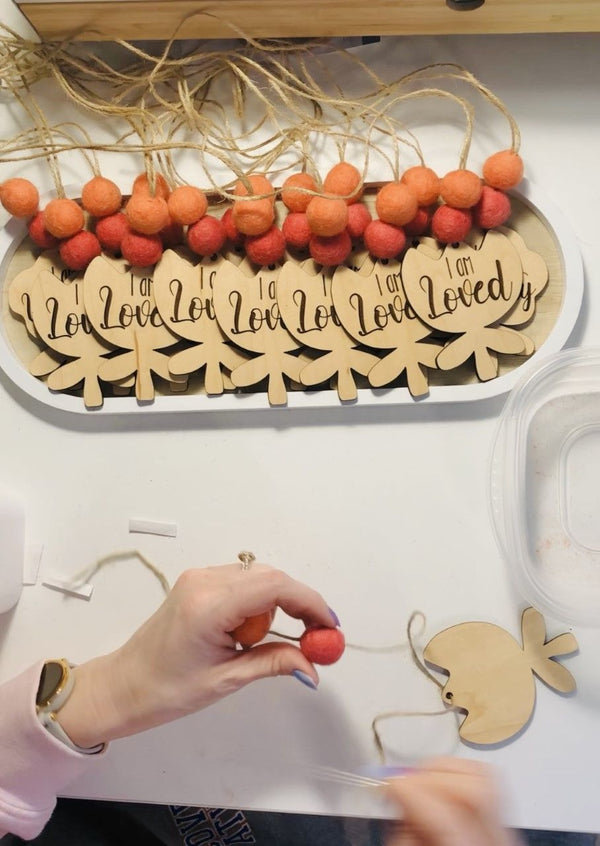 Freshen any car or room with this natural essential oil diffuser.
A non-toxic and eco-friendly air freshener.
Simply hang from you rearview mirror or room of choice and add 3-5 drops of your favorite essential oil to wool bead and enjoy. Scent can last up to 1-3 days. As the scent fades, add more drops!
*Keep essential oil on wool bead as it may stain or ruin the wood element or parts of car.
The felt balls are 100% Wool & approx 7/8" wide.
Available in:
I am Worthy
I am Loved
Simple Tassel
***oils are not included and may stain light colored balls***
Details (not including string length):
I am worthy: 2.75" x 5"
I am loved: 2.75" x 5"
Tassel: 1.25" x 5"