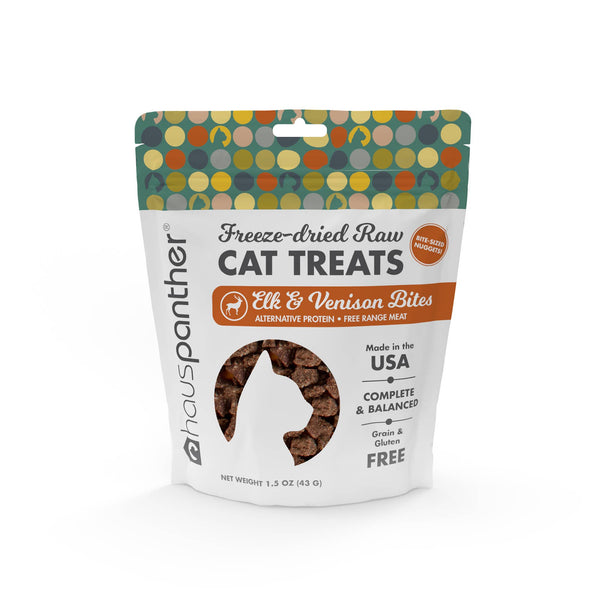 Hauspanther freeze-dried raw elk and venison cat treats are complete & balanced bite-sized nuggets that cats love! A raw meat diet is the closest thing we can feed our cats to what they are biologically designed to eat. Raw diets for cats contain meat, organs and bones in a highly digestible form that mimics the whole prey a cat would eat in nature. The freeze-drying process creates a top-quality treat that's convenient, delicious and healthy. Proudly made in the USA with only US-sourced protein. Available in four delicious flavors, Chicken, Beef, Elk & Venison and Pork.


Free Range Elk & Venison.
US dual-source alternative protein.
Bite-sized nuggets.
Complete & balanced.
Grain & gluten-free.
Top-quality freeze-dried raw.