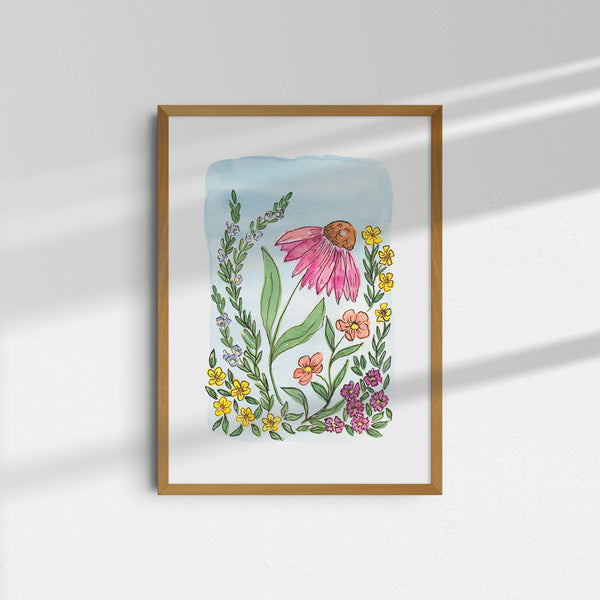 Even though the Echinacea wildflower looks like a gorgeous flower it is actually an herb that has medicinal properties. It is native to the midwest United States. Its long and graceful pink petals are crowned with a central cone which is why it is also known as a Cone Flower.
Size: A5 5.83" x 8.27"
Signed and dated
Original painted with gouache and ink.
Printed on eco-friendly recycled paper
Packaged in a clear sleeve and a cardboard backing
Frame not included