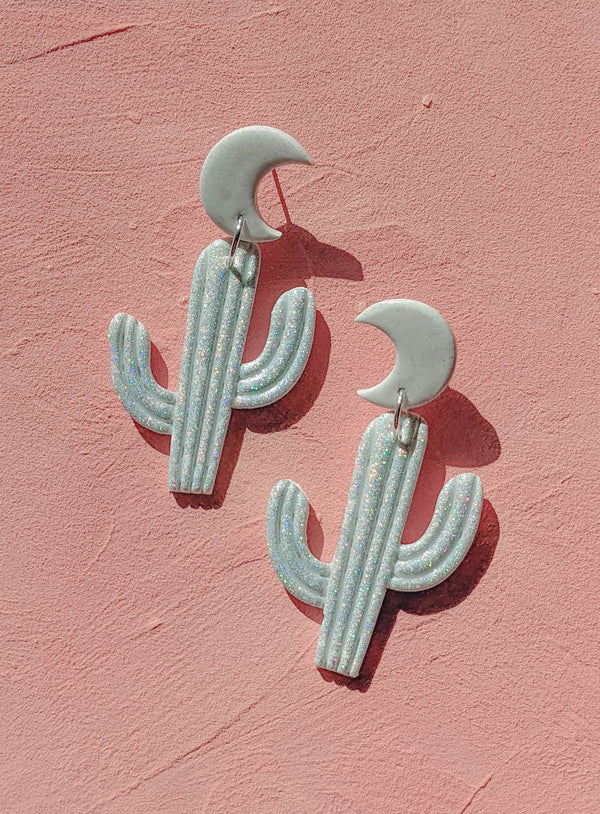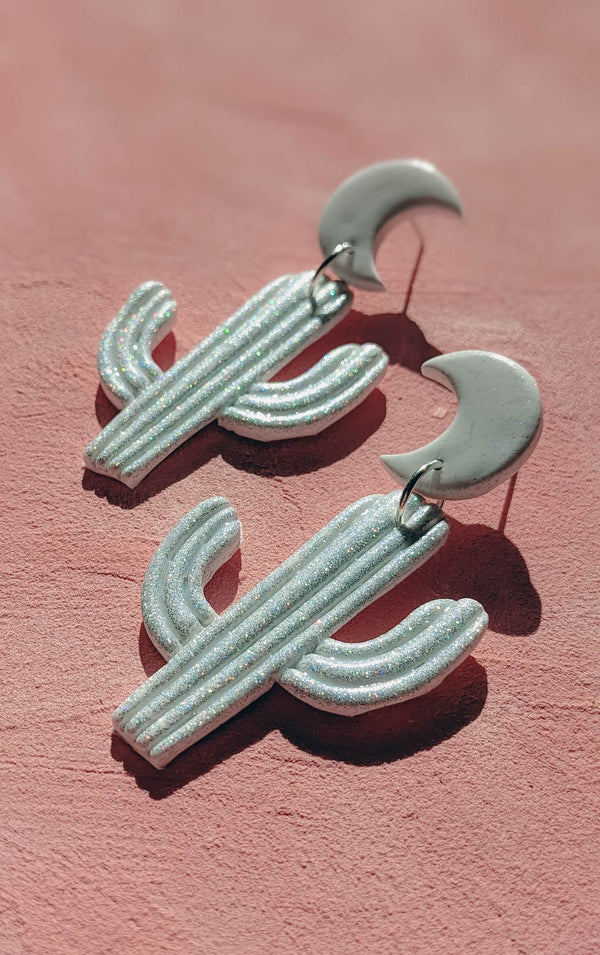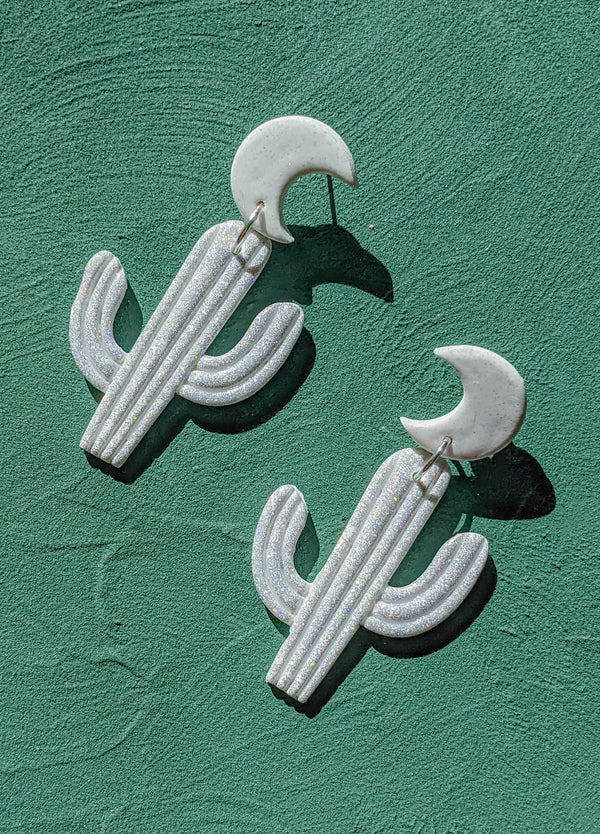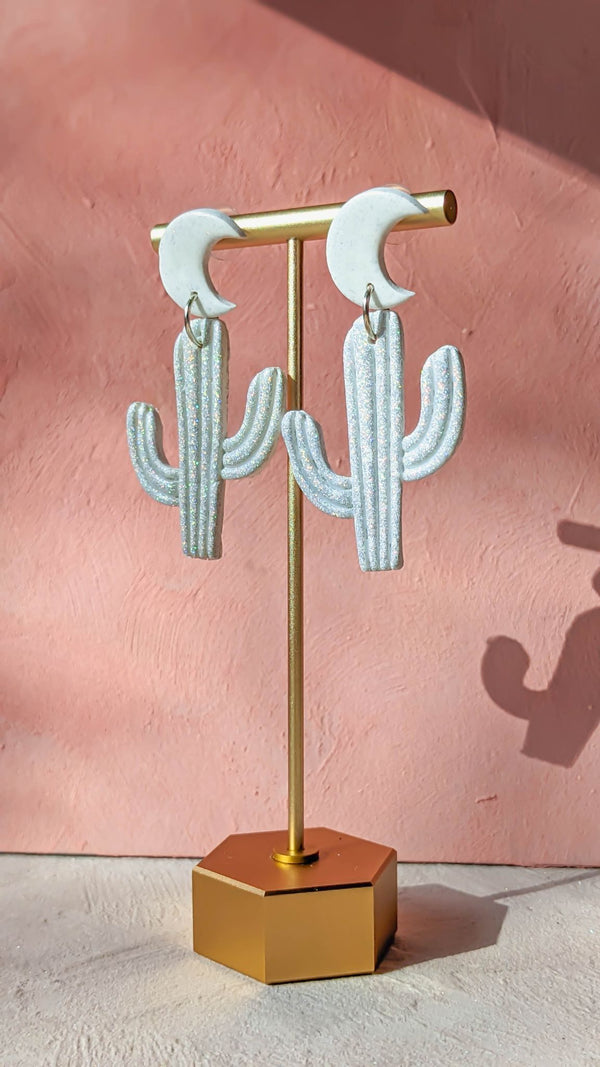 These Disco Cactus Clay Earrings are a funky and fun accessory that will add a unique touch to any outfit. Each earring is carefully handcrafted from high-quality polymer clay, ensuring that no two pairs are exactly alike.
The earrings feature a cactus design with iridescent glitter, creating a playful and eye-catching look. The intricate detailing and sparkle make these earrings stand out from the crowd.
The studs are made from nickel-free stainless-steel, making them safe and comfortable for those with sensitive ears. The lightweight design ensures that you can wear these earrings comfortably all day long.
These earrings are perfect for dressing up or down. Pair them with a white tee jeans or wear them with a little black dress for a touch of bold beauty.
Whether you're looking to add some fun to your everyday look or spice up your evening outfit, these Disco Cactus Clay Earrings are the perfect accessory. They are sure to bring a smile to your face and catch the eye of everyone around you.
Why You'll Love Them
Nickel-Free, Stainless Steel Studs

Lightweight

Polymer Clay
Holographic Glitter
Your Unique Earrings
Each set of earrings are handmade in small batches with custom color and artisan details by a one woman team in Dallas, TX. Because all our jewelry are made by hand, the detailing may vary from the set in the photos, but that means your pair will be super unique to you! We hope our earrings help you feel like the beautiful badass that you are!