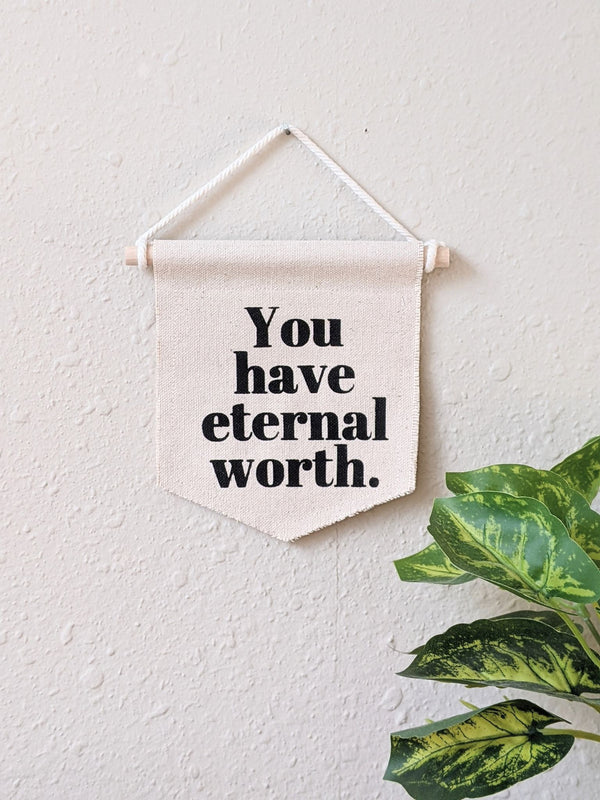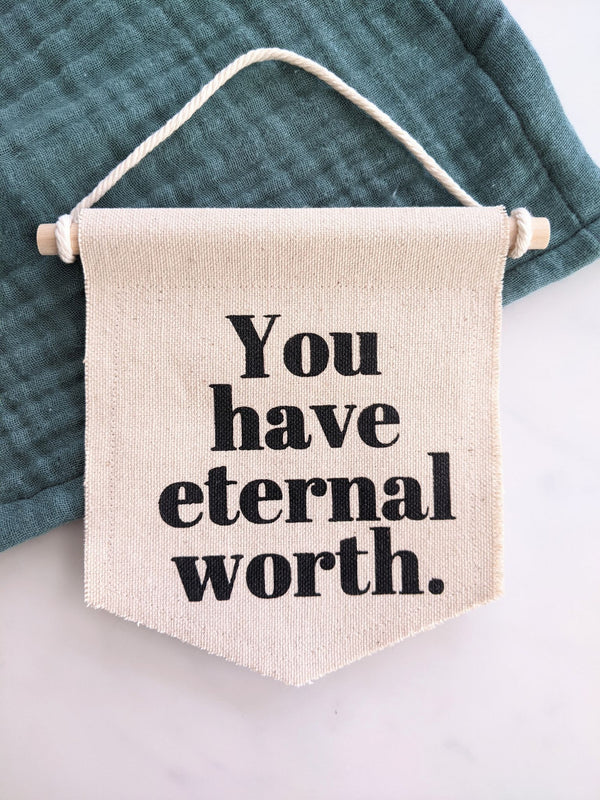 This handcrafted canvas banner is a perfect addition to your home office, nursery, or gallery wall. Its natural materials bring a modern and simplistic touch to any space. Phrase reads "You have eternal worth."

•Pre-attached string - ready to hang
•Made of durable 100% cotton canvas and black water based ink
•Size: 8" x 6"