Pedacitos Clay Shop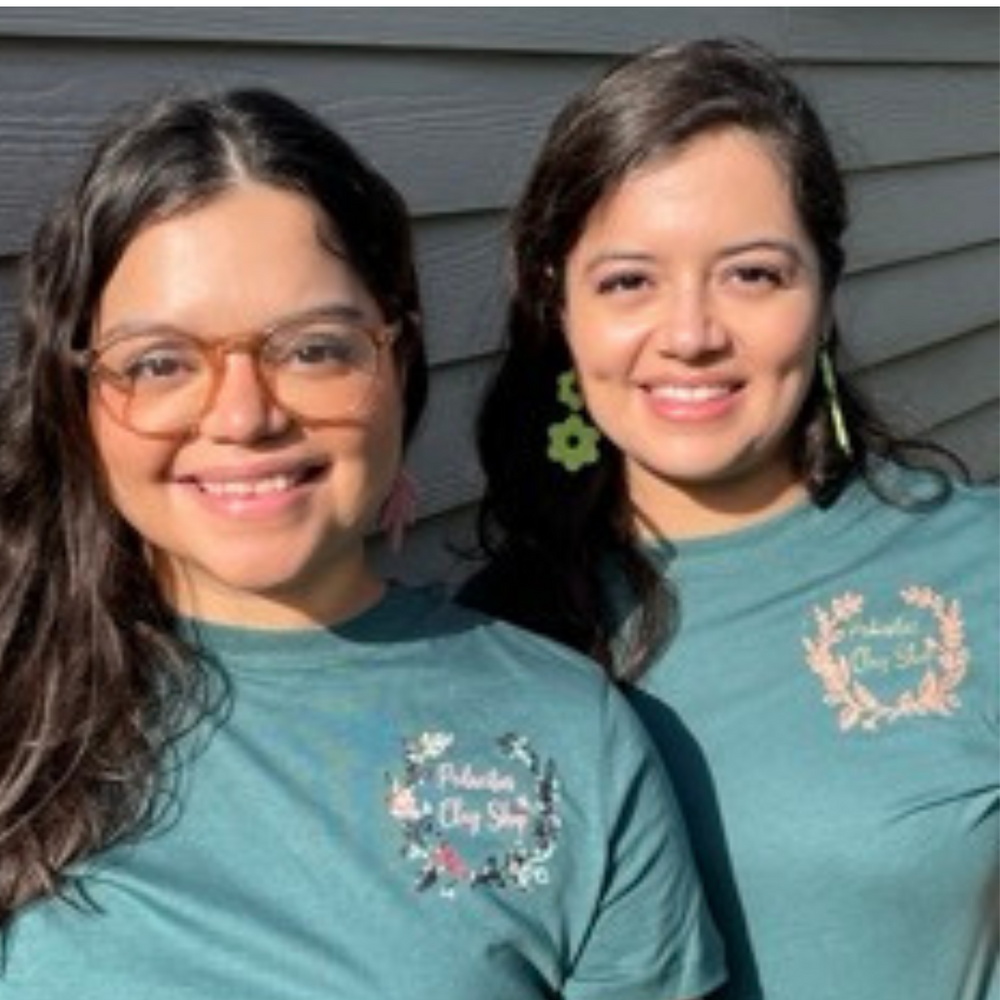 Pedacitos Clay Shop- the talented duo of sisters who love creating unique and eye-catching jewelry pieces.
Meet the talented duo of sisters who are creating beautiful polymer clay jewelry- Jennifer and Lessly! We have a passion for design and a love for creating unique and eye-catching jewelry pieces.

We have been making polymer clay jewelry for several years and have developed our skills and techniques to produce stunning pieces of art. Our designs range from minimalistic and elegant to colorful and playful, and we are always experimenting with new styles and patterns to keep our collection fresh and exciting. Our passion for our craft goes beyond simply making jewelry- it's the attention to detail and the time-consuming tasks that bring our creation to life. We carefully choose the right colors for each piece, often mixing clay colors to achieve the perfect hue. We take our time designing and creating intricate patterns that are unique to each piece of jewelry.

Each piece of jewelry is carefully crafted by hand, with attention to detail and a focus on quality. We use high-quality materials and take pride in our work, ensuring that every piece we create is one-of-a-kind and made to last. When you purchase a piece of jewelry from us, you know you're getting a handcrafted work of art that's been made with love and care.

Whether you're looking for a statement piece, a pair of fun earrings, or a simple yet elegant dangle, our polymer clay jewelry is sure to impress. So, take a look at our Pedacitos Clay Shop collection, and find the perfect piece to add to your own jewelry collection!

I'd love to show you more, follow my journey