Monstera Monday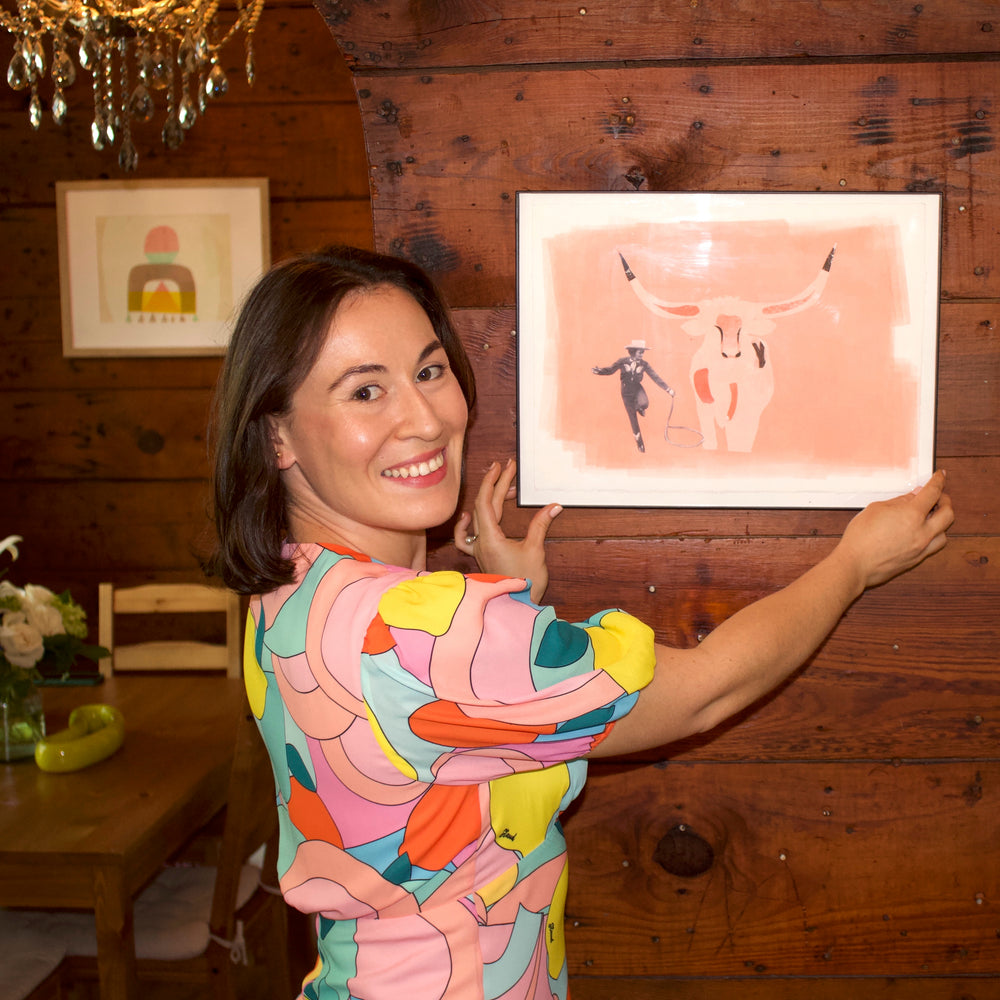 Make your space feel like home with a print of the things you love most!
Cristina Carolina is a Latina maker from Miami, Florida and creator of Monstera Monday Shop, a shop dedicated to Art Prints that feel like home.

Cristina spends her time in her Oak Cliff studio creating art prints that pay homage to all our favorite Texas icons, such as cowgirl boots, Tajín and Topo Chico, with an art deco palette, staying true to her Miami roots. Taking inspiration from her upbringing in Miami Florida and the western culture of Texas, trading palm trees for cacti, flip flops for boots, and Jupiña for Jarritos, Cristina aims to create spaces that feel like home with her art prints.

Being born in Miami, Florida as a first generation, Hispanic American raised by two parents from Venezuela and Cuba it was what they brought with them to this country that kept them tied to their native countries, and these same products have served as inspiration to the art that Cristina creates. Material culture plays a large role in her inspiration and direction, making mundane objects we use every day mean something enough to be framed on a wall.

Cristina lives and works in Dallas, TX with her fuzzy cat Zoo Zoo and soon to be husband Adam.




I'd love to show you more, follow my journey