Kindheart Designs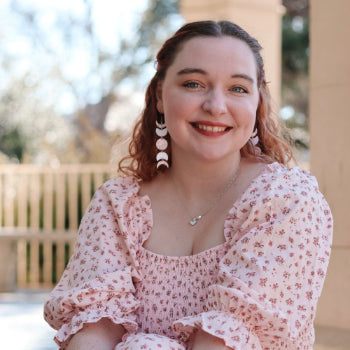 I make mental-health affirming, typographic art for the hippie-at-heart! Groovy, hand-lettered mantras become a variety of products including art prints, stickers, patches, upcycled tees, + more.
Motivated by a lifelong love of art and pandemic-related unemployment, in 2020 I started my own business called Kindheart Designs!

This business is a collision of all my passions. I grew up crafting and thrifting, and studied health education, art, and psychology in college.

With this business, I'm using all that experience, along with my own mental health journey, to create products that share mental health-supportive messages through art and do so in a sustainable way! All my products begin with hand-lettered mantras and affirmations with a late-60's flare. From the phrases I use, many of them personal mantras of mine, to my lettering and color choices, the art I create is one-of-a-kind. From there, my artwork is transformed into a variety of products including art prints, stickers, greeting cards, embroidered patches, and, my favorite, locally thrifted and screen print upcycled t-shirts!

I'd love to show you more, follow my journey