It's The Question Game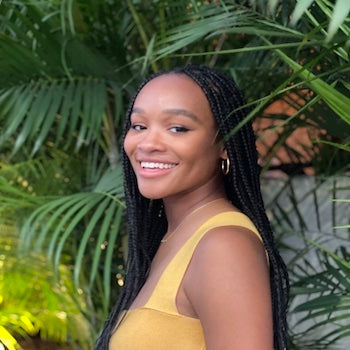 Focused on taking relationships to the next level, Cydney runs It's The Question Game, a conversation starter and icebreaker card game designed to build deeper connections through conversation.
Like many others around the world, the COVID lockdown challenged Cydney to find new ways to stay connected with family and friends when in-person moments were near impossible. What started as a list of questions on her phone's notes app for Zoom call nights and FaceTime get-togethers, morphed into a full-fledged product: It's The Question Game.

When she's not crafting lists of questions and icebreakers, you can find her traveling the world, laughing with friends, exploring DFW with her fiance, and snuggling with her two dogs, Hank and Roni.

I'd love to show you more, follow my journey