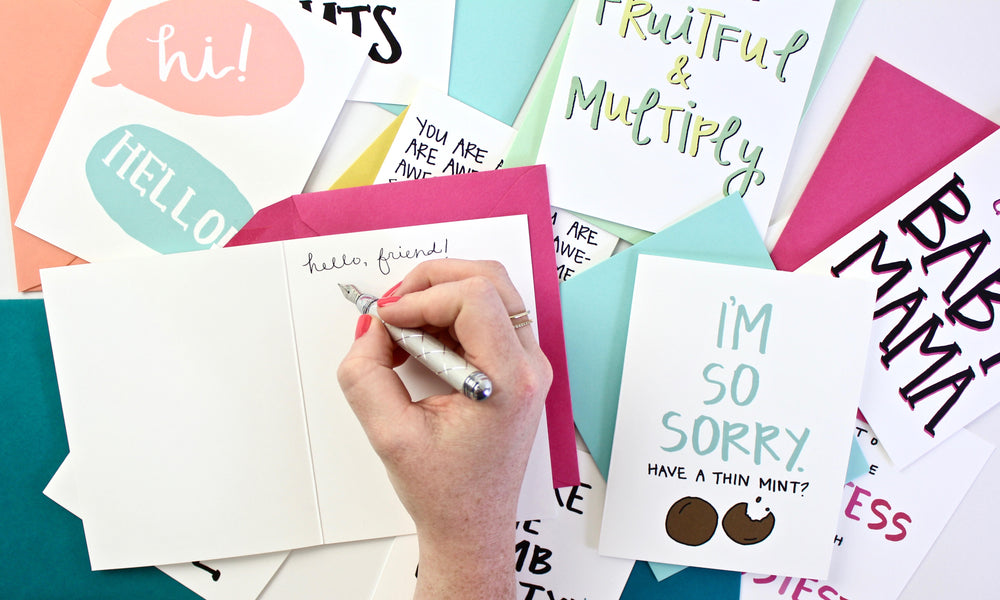 Fresh Out Of Ink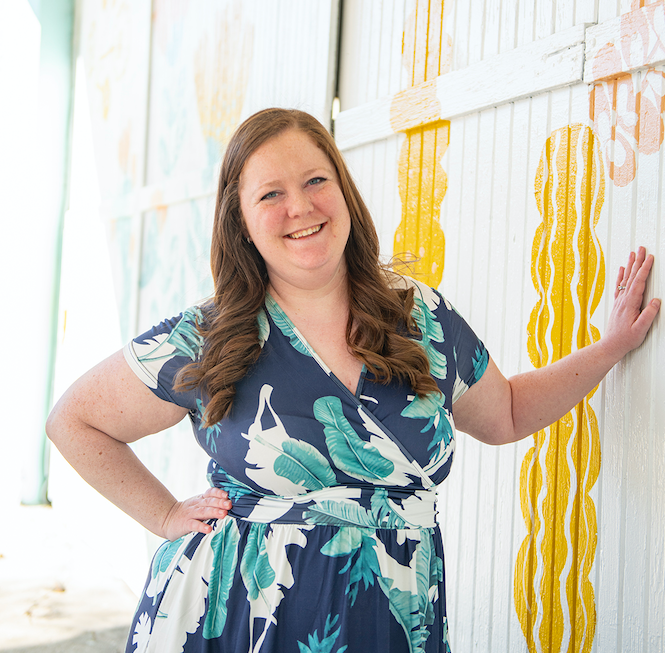 Finding inspo in her own love-letters sent and received, Katy runs paper + gift company Fresh Out of Ink in Dallas, Texas. She hand-illustrates every quirky, colorful product.
Katy fell in love with her-now husband, Albert, via snail mail when they were 14 years old - hence her love for paper and heartfelt, handwritten messages. She started Fresh Out of Ink in 2016 to spread the joy she felt to others through jokes, puns, and her quirky handwritten style.

With help from the hubs, she comes up with the fun, unique ideas that make up the Fresh Out of Ink collection, and hand-draws and illustrates every colorful product. When she's not creating, she lives in Dallas, Texas and spends her time drinking coffee, laughing with friends, and snuggling with her cats: Calamari & Queso.
I'd love to show you more, follow my journey