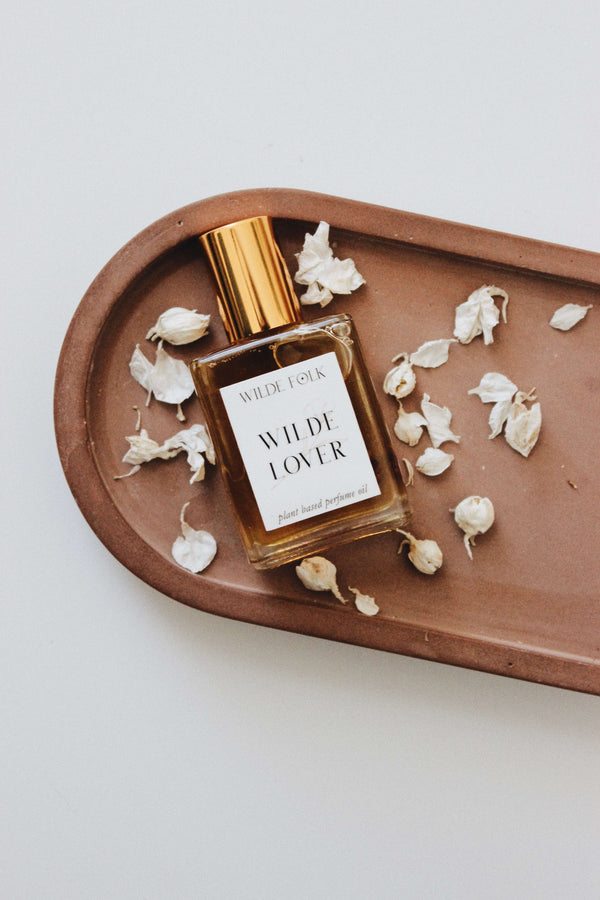 When putting on Wilde Lover prepare to channel your Inner Beyonce a la Drunk in Love, as it's sultry AF.
You can expect this blend to smell deeply complex, as it's a mixture of seductive jasmine and smoky vetiver. While most traditional floral fragrances smell light, and airy, this one is rich in both feminine and masculine aromas.
In fact, the owner of Wilde Folk made this blend for her wedding day in 2019 as it made her feel grounded, yet ethereal.
*This product used to be named Lovestoned - same fragrance, just a different bottle.
Free from Synthetic Fragrances. Hormone healthy. Crystal Infused. Non-Toxic (NO Sulfates, NO Parabens, NO nasties) Vegan. Gluten Free.
Ingredients: Organic Jojoba Oil, Jasmine Essential Oil, Vetiver Essential Oil, Vitamin E