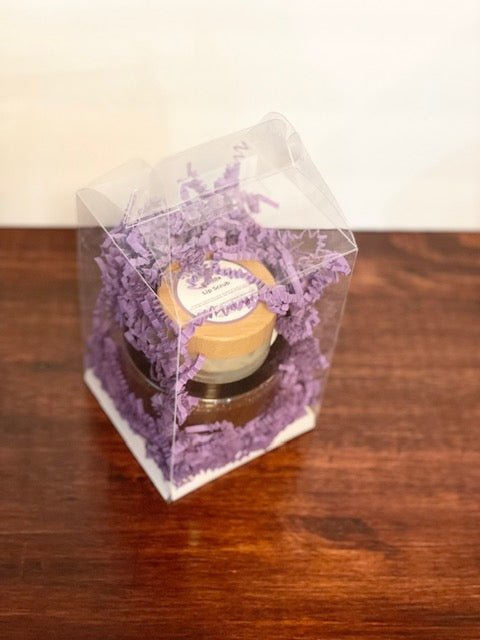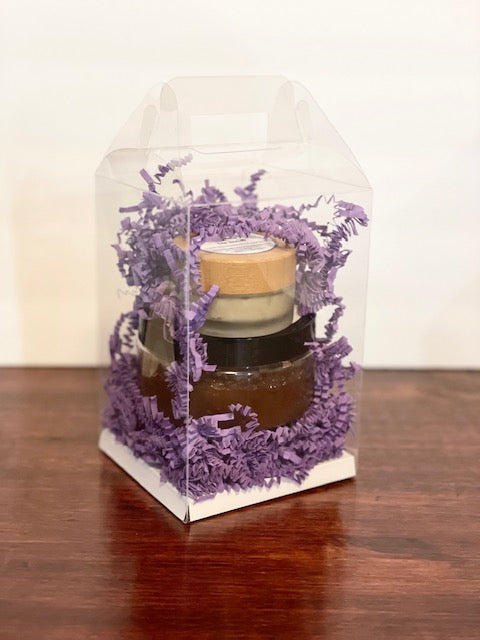 Our best selling sugar body scrub along with a sugar cookie lip scrub is the perfect pampering gift set for Mom or anyone in your life who needs a little love!
Products included in this gift set:
Sugar Cookie Lip Scrub to gently exfoliate lips to soften them and help them retain moisture easily. Ingredients: Shea Butter, Beeswax, Jojoba Oil, Sugar, and Vanilla Extract.
Sweet Vanilla Sugar Body Scrub to exfoliate your body leaving it refreshed and hydrated. Ingredients: Brown Sugar, White Sugar, Grapeseed Oil, and Vanilla Extract.
Both products are handcrafted with 100% natural ingredients. This product has no parabens, phthalates, petrolatum, SLS, or dyes.