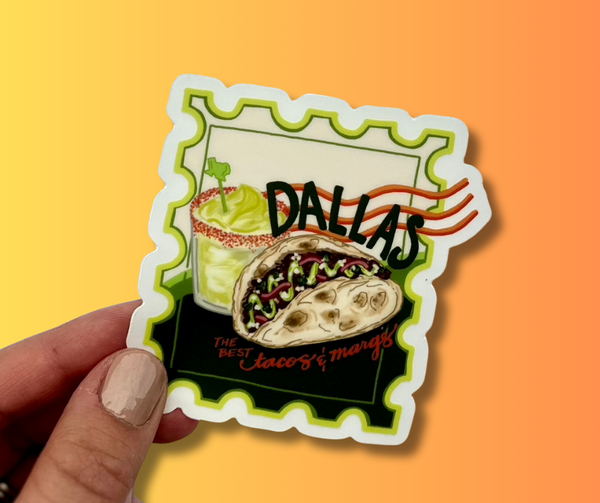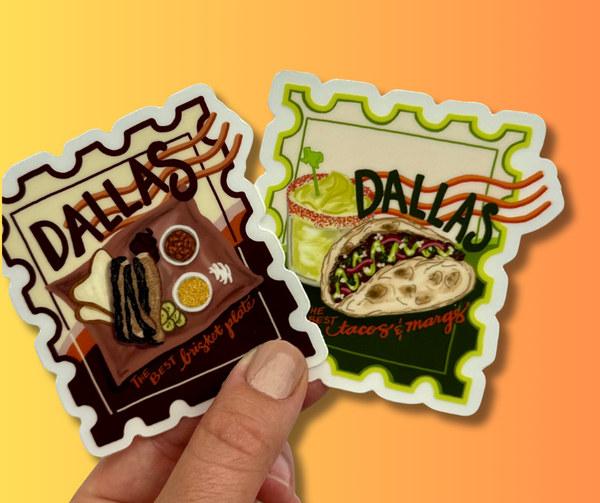 There's no shortage of delicious Tex-Mex in Dallas! This vinyl sticker celebrates some of Dallas' signature foods with original artwork of a beef brisket taco topped with pickled red onions, jalapeño salsa, cotija cheese, and cilantro alongside a frozen lime margarita.
2.94" x 3" Vinyl Sticker.
These die cut stickers are perfect for planners, journals, mugs, tumblers, laptops, planters, cell phone cases & more!
Made from premium vinyl, these stickers are durable & weather resistant. The special laminate protects against exposure to wind, rain, & sunlight. They're also dishwasher safe.