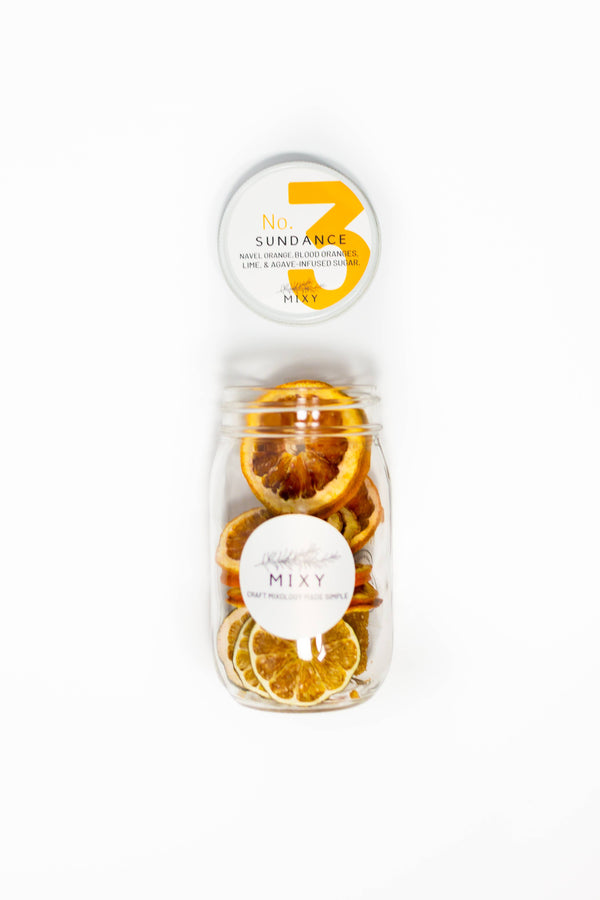 The Sundance is a delicious take on a classic margarita. Or, you can infuse it with vodka or gin for a delicious citrus-forward cocktail.
With MIXY, anyone can create delicious craft cocktails at home in a few simple steps:
Add 12 oz. booze
Refrigerate 2-3 days.
Shake, strain, and serve.
Each Mixy Cocktail Kit makes 8 (1.5 oz) servings, or you can infuse your MIXY twice for up to 16 servings! Ingredients: Blood orange, navel orange, and lime with our signature turbinado sugar cube. Recipe cards are included!