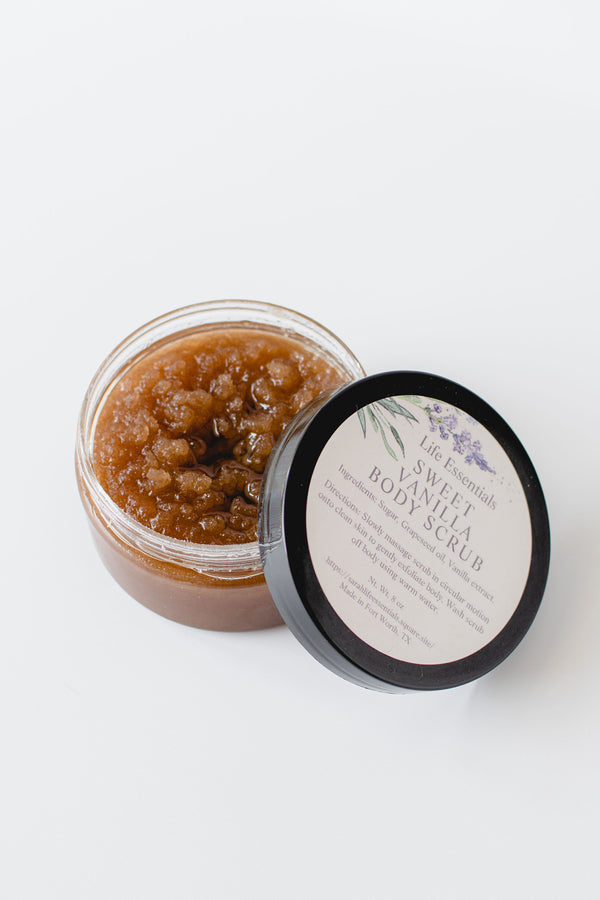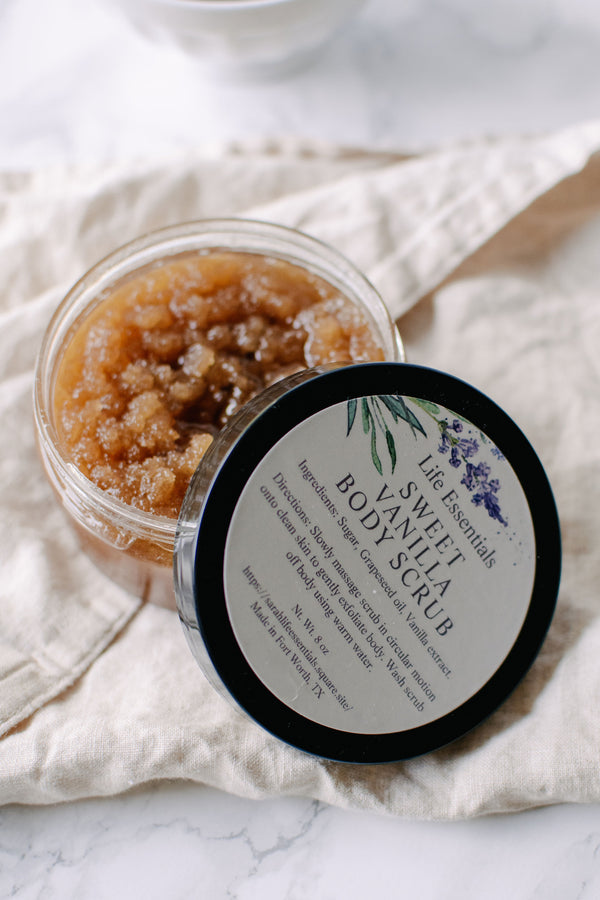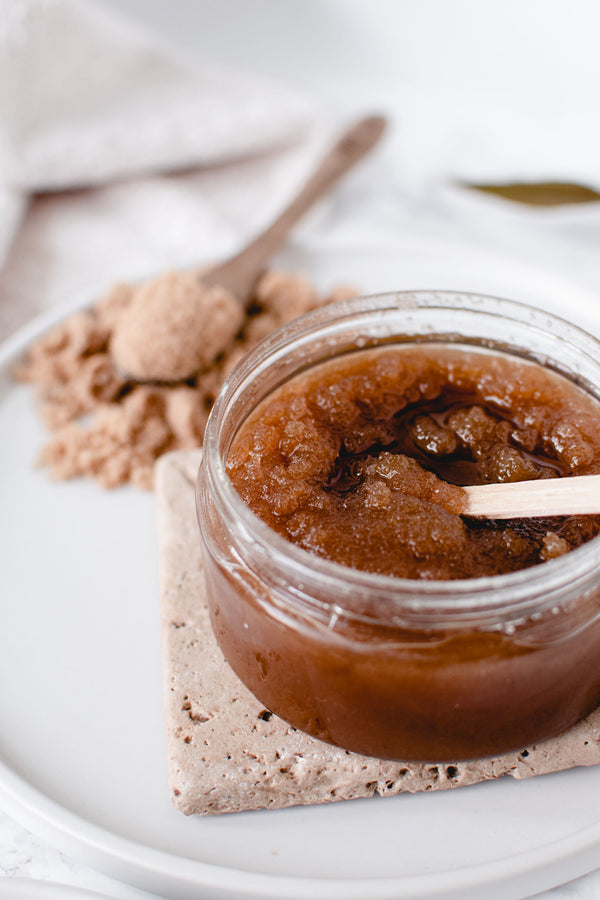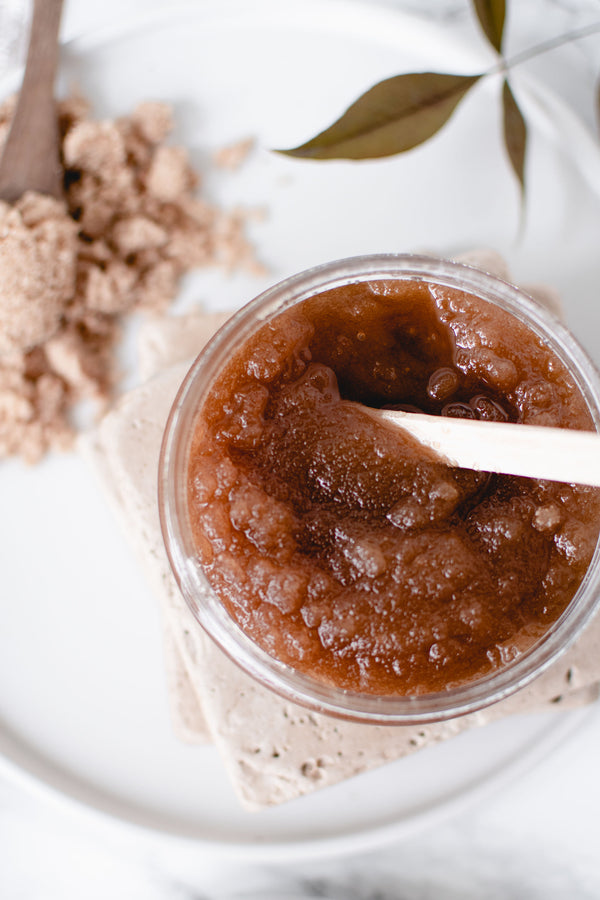 This sugar scrub smells like a cookie! Gently rub over damp skin to exfoliate away dry skin. Rise off scrub and your skin will feel moisturized. Customers have found that this product is moisturizing enough there is no need for lotion afterwards.
It is recommended to use 1-2 times a week for glowing, refreshed, and hydrated skin.
This product has no parabens, phthalates, SLS, synthetic fragrances, or dyes.
The scrub comes in an 8 fl oz plastic container with a black lid.
Ingredients: Brown Sugar, White Sugar, Grapeseed Oil, and Vanilla Extract.