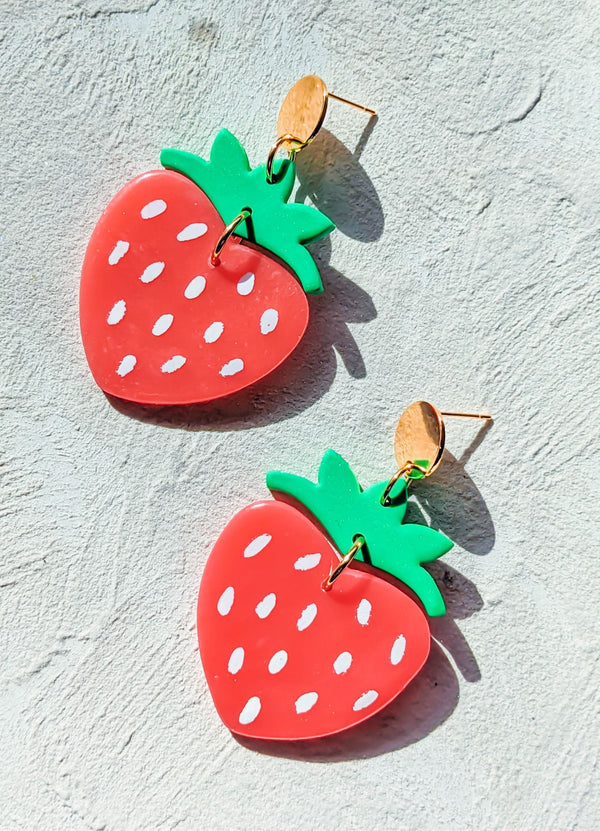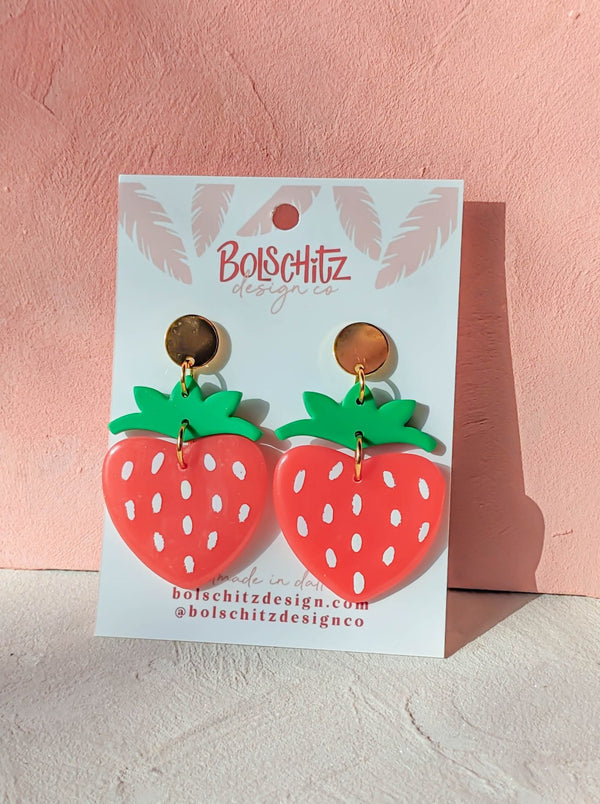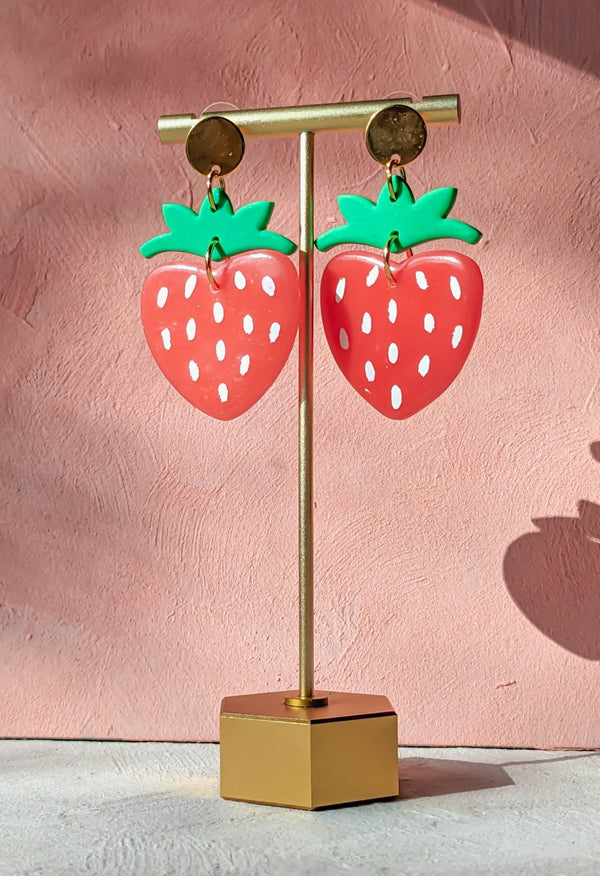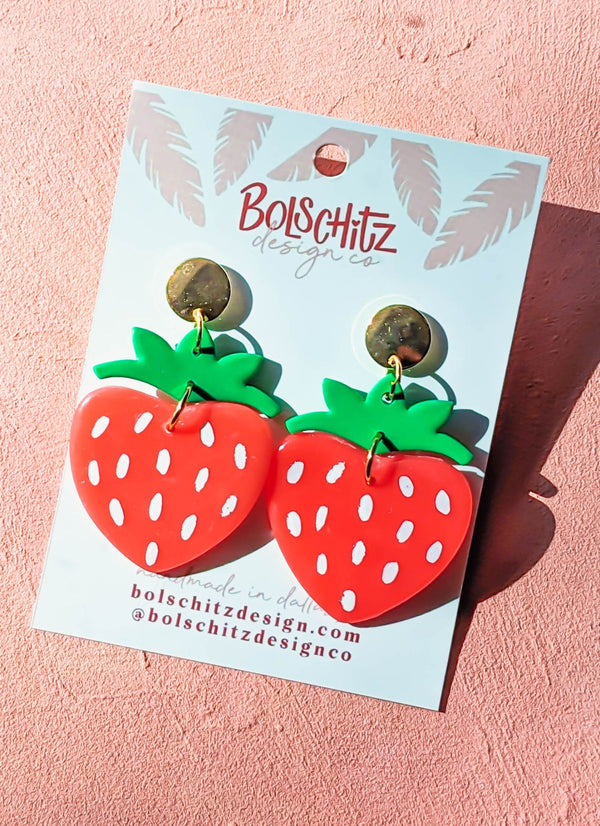 These Strawberry Clay Earrings are a sweet and charming accessory that will add a touch of whimsy to any outfit. Each earring is carefully handcrafted from high-quality polymer clay, ensuring that no two pairs are exactly alike.
The earrings feature a strawberry design with intricate detailing and vibrant colors, creating a playful and eye-catching look. The studs are made from nickel-free 24K gold plating, making them safe and comfortable for those with sensitive ears.
The lightweight design ensures that you can wear these earrings comfortably all day long. They are the perfect accessory to add a touch of fun and charm to any outfit, whether you're dressing up for a picnic or simply adding some interest to your everyday look.
These earrings are perfect for dressing up or down. Pair them with a flowy sundress for a garden party or wear them with a casual outfit to add a touch of bold beauty.
Whether you're looking for a gift for a loved one or simply treating yourself, these Strawberry Clay Earrings are a must-have accessory. They are sure to put a smile on your face and add a touch of sweetness to your day.
Why You'll Love Them
24K Gold Plated Posts

Gold Plated Jump Rings

Lightweight

Polymer Clay
Handpainted Details
Your Unique Earrings
Each set of earrings are handmade in small batches with custom color and artisan details by a one woman team in Dallas, TX. Because all our jewelry are made by hand, the detailing may vary from the set in the photos, but that means your pair will be super unique to you! We hope our earrings help you feel like the beautiful badass that you are!