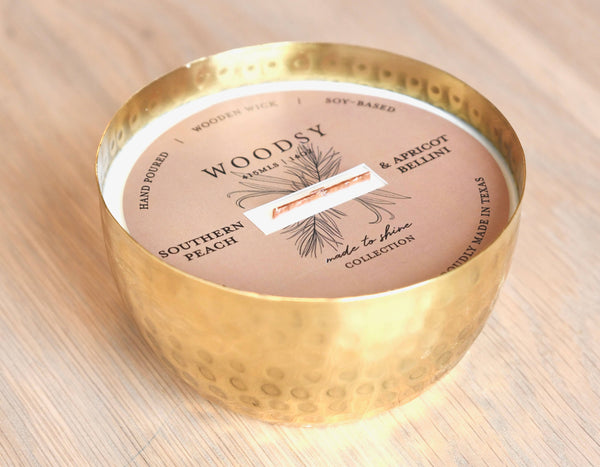 Delicious and delicate, peach, apricot and hints of sweet vanilla are reminiscent of hot summers in the South.
Our solid brass 14oz bowls have been hand drummed for our collections, making them a beautiful piece of art to be displayed well after your candle has been enjoyed.
Toxin Free/ Carcinogen Free/ Hand Poured/ Pure Soy Base/ Crackling Wood Wick/ Our solid brass bowl can be repurposed after you enjoy one of our long burning hand poured candle.