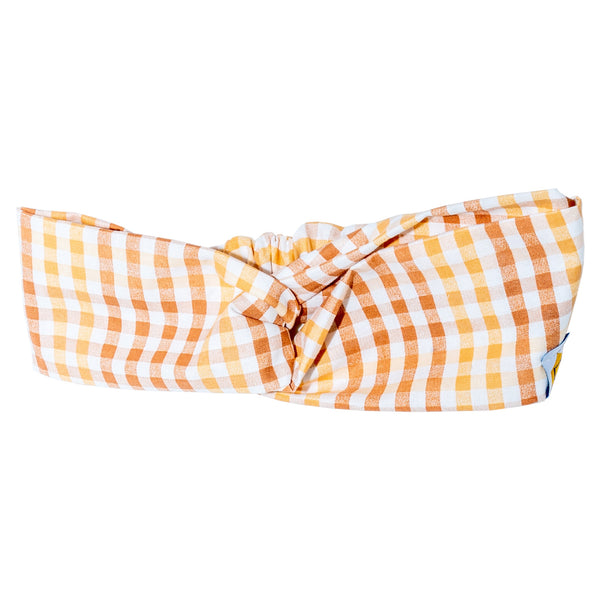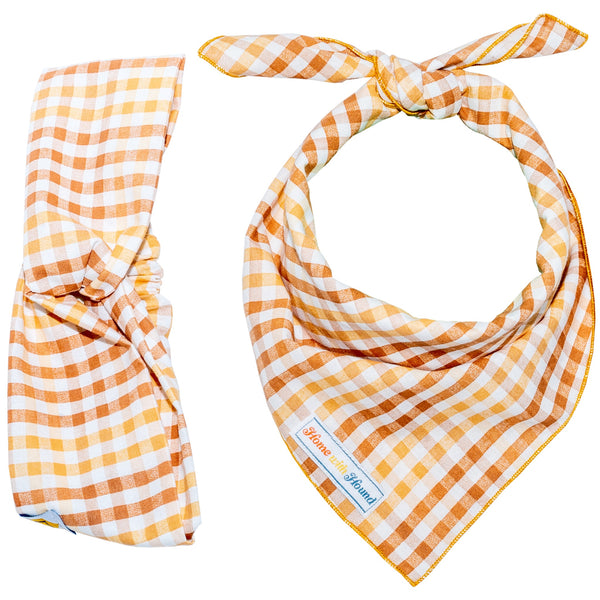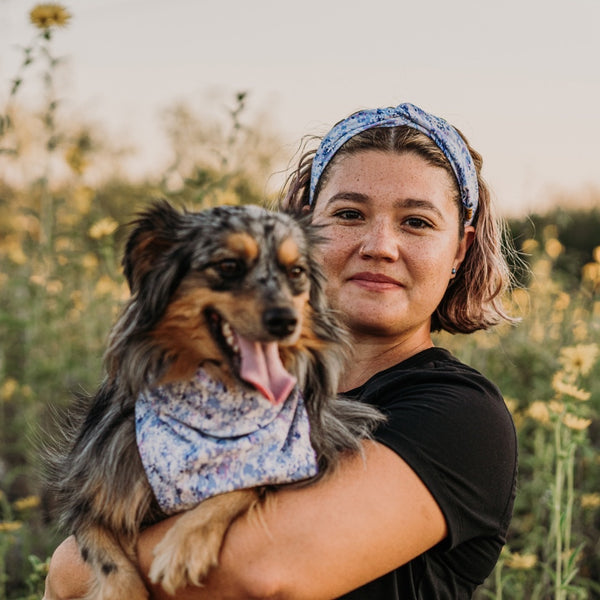 Looking for the perfect everyday headband for your wardrobe? Then look no further. You knew that the Seasoned Plaid Everyday Dog Bandana looked great on your dog, but the thing about a classic plaid print is that it looks good on everyone, including you! Grab yourself this lovely plaid print elastic turban headband. Made from durable 100% cotton materials, it is the perfect accessory for the busy Dog Mom lifestyle.
The warm autumnal color pallet allows you to perfectly coordinate with your pup's bandana. The knotted turban design of the headband adds for a bit of a bohemian flair to your look, while the plaid pattern keeps things classic and coordinated. Weather you and your pup are out and about on the town, or you've taken a moment to do some dog mom outings on your own, you'll look put together in this Seasoned Plaid Everyday human headband.
Not a dog mom, have no furry friend to match with? Never fear, this classic plaid print doesn't discriminate. You'll be adding a touch of chic detail to any outfit with this fun and classic print, no matter what occasion you style it for.
Materials: Made with 100% cotton fabric, with an internal elastic.
Sizing: one size fits most!
Care: Machine wash on gentle or low and lat flat to dry.