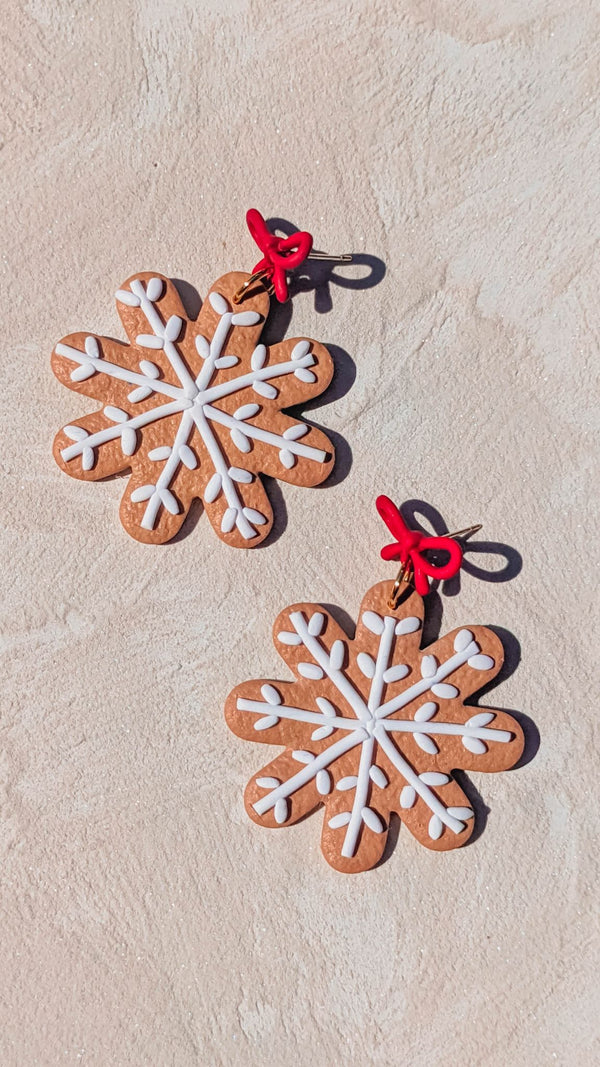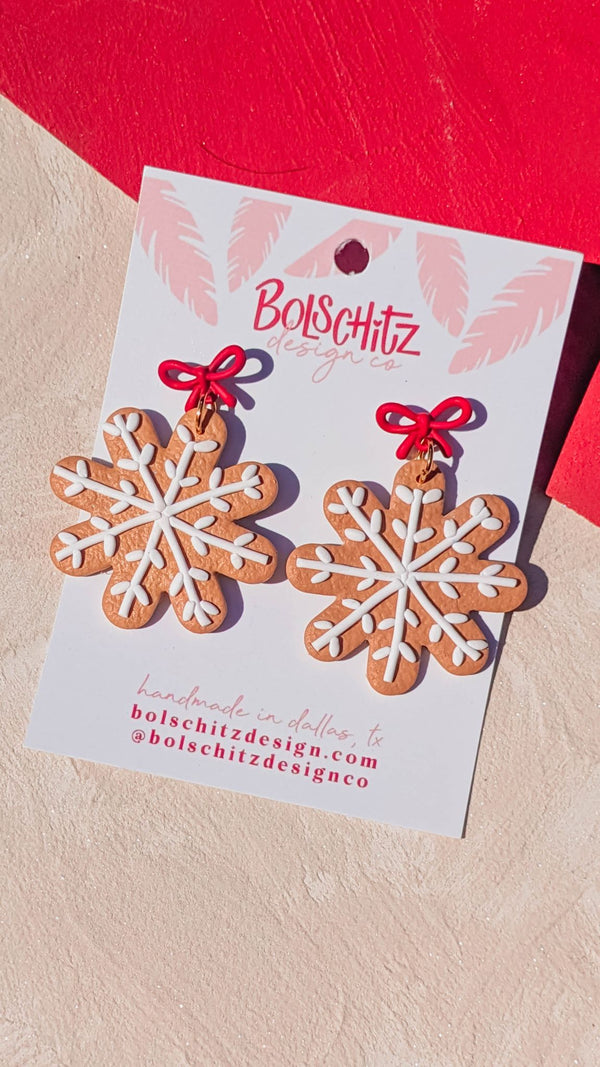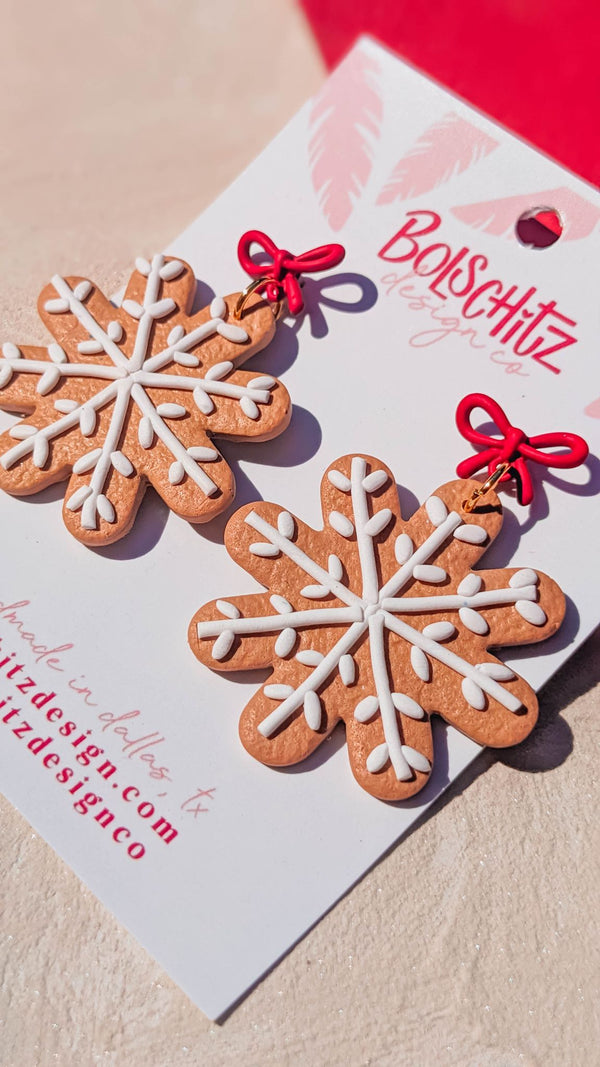 Celebrate the cozy winter season with our delightful Santa's Cookies Clay Earrings. Our Snowflake Christmas Cookie Earrings are a testament to creativity and joy. Each pair is meticulously sculpted to capture the essence of those beloved holiday cookies. The intricate snowflake patterns and the adorable red ribbon on top make these earrings a unique and playful addition to your winter wardrobe.
There's no better way to celebrate the cozy winter season than by wearing these delightful earrings. They add a touch of festive cheer to your attire, making them perfect for holiday gatherings, snowy adventures, or simply snuggling up with a cup of hot cocoa.
Looking for a heartwarming gift for someone special? These Snowflake Christmas Cookie Earrings are a thoughtful choice. Share the magic of the winter season with friends and loved ones who appreciate the beauty and joy of this time of year.
Why You'll Love Them
Nickel-Free Posts for sensitive ears
Whimsical snowflake cookie design with a cute red ribbon
Lightweight and comfortable for all-day wear
Ideal for holiday parties, winter outings, and cozy moments
Perfect gift for those who love the magic of winter
Your Unique Earrings
Each set of earrings are handmade in small batches with custom color and artisan details by a one woman team in Dallas, TX. Because all our jewelry are made by hand, the detailing may vary from the set in the photos, but that means your pair will be super unique to you! We hope our earrings help you feel like the beautiful badass that you are!