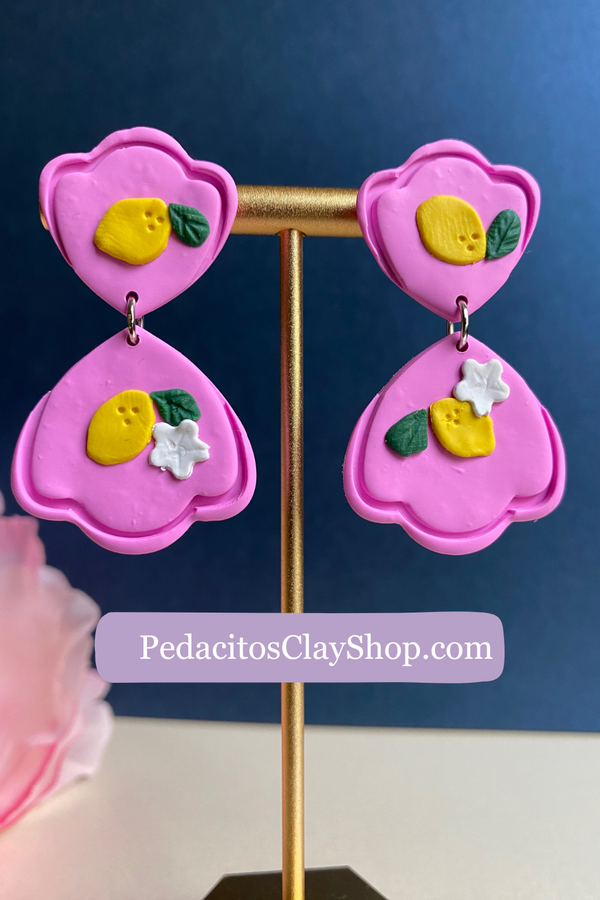 Crafted with meticulous attention to detail, the scallop-shaped base reflects the graceful curves found in nature's seashells. Its gentle contour creates a captivating frame for the stunning citrus motif that adorns each earring.
The earrings are versatile enough to complement a variety of outfits and occasions.
Whether you wear them to add a touch of whimsy to a casual day look or to elevate your evening attire with a hint of playfulness, they are a guaranteed to be a conversation starter and an enchanting focal point.
Length: 1.75 inches
Handmade in Dallas, Texas