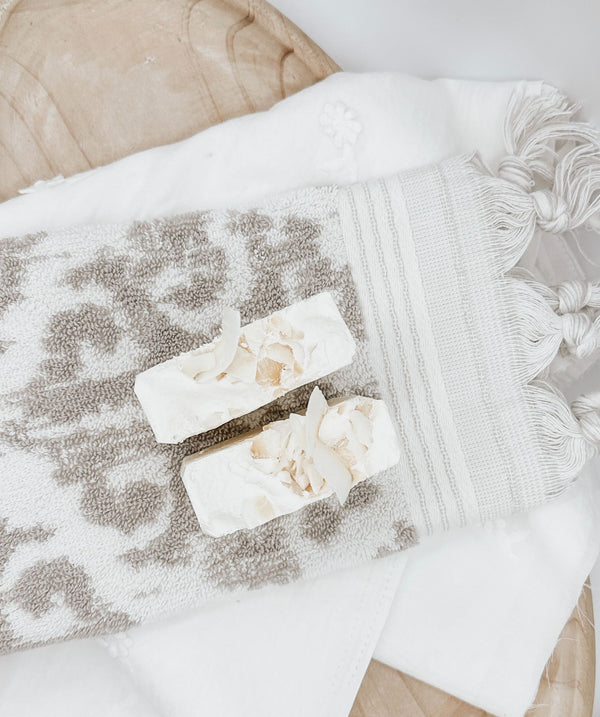 Our Pina Colada Bar Soap will remind you of a vacation on the beach, sipping that classic but delicious coconut & pineapple pina colada. Our Bar Soap is made with Olive Oil, Coconut Oil, & Castor Oil, leaving your skin free of harsh chemicals.
100% Vegan
Natural Ingredients
Artificial Colorant Free
Artificial Fragrance Free
Our products from Flutter Beauty Bar are handcrafted, meaning every product is unique. Please allow for the small variations in weight, color, appearance or design from listing pictures or previous orders.
We use all natural ingredients to make every product, but please verify ingredients for allergens before use. If irritation or allergy occurs, please discontinue use immediately.
Our Cold Processed Bar Soap naturally cleanses the skin with a gentle creamy lather. Each bar is handcrafted in small batches, to ensure great quality. Made with oils of olive, coconut, and castor leaving your skin infused with moisture. Not only do these make for beautiful bathroom decor and gifts, but they also cater to your skin's needs!
Proudly made in Texas, USA
Instagram : @flutter.beautybar
Facebook Page : Flutter Beauty Bar LLC