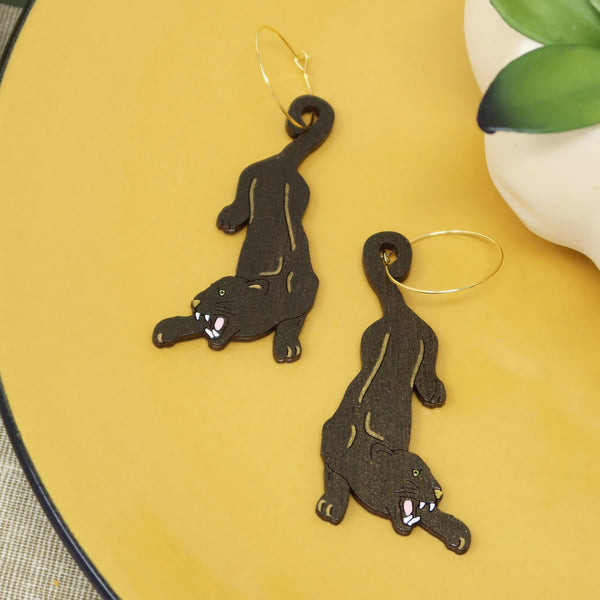 From our newest collection inspired by the Rainforest, we invite you to enter into a world created from nature but inspired by fantasy.
The Black Jungle Cat is hand-painted on sustainable wood then sealed with a durable topcoat so it will last for years to come.
Hoops are gold plated alloy, hypoallergenic.
Size: 2.5" length 1.25" width