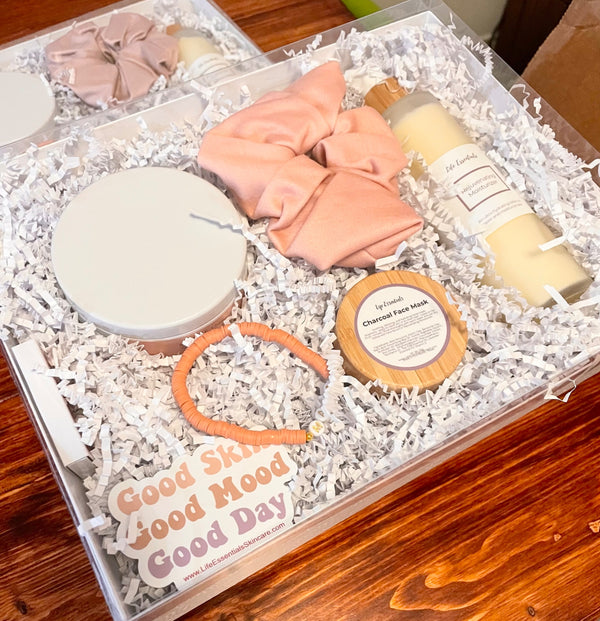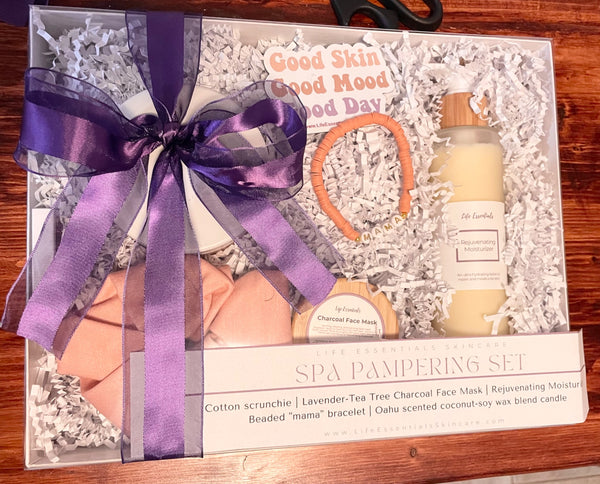 This limited-edition Mother's Day gift set caters to the special moms in your life, delivering spa-level pampering. Every item was carefully crafted by a small business, including a muted-color cotton scrunchie to tie up hair, a lavender-tea tree charcoal face mask for skin-care indulgence, a nourishing moisturizer, a coral beaded "mama" bracelet, and a wood-wick candle that mimics a relaxing beach vacation in Hawaii with a scent of sweet and fruity fragrance oil.
Five items are included in this gift set:
Muted-color cotton scrunchie - color varies
Lavender-Tea Tree Charcoal Face Mask and applicator
5oz of our best selling Rejuvenating Moisturizer
Coral beaded "mama" bracelet
5oz Oahu scented coconut-soy wax blend candle
All products are free of phthalates.