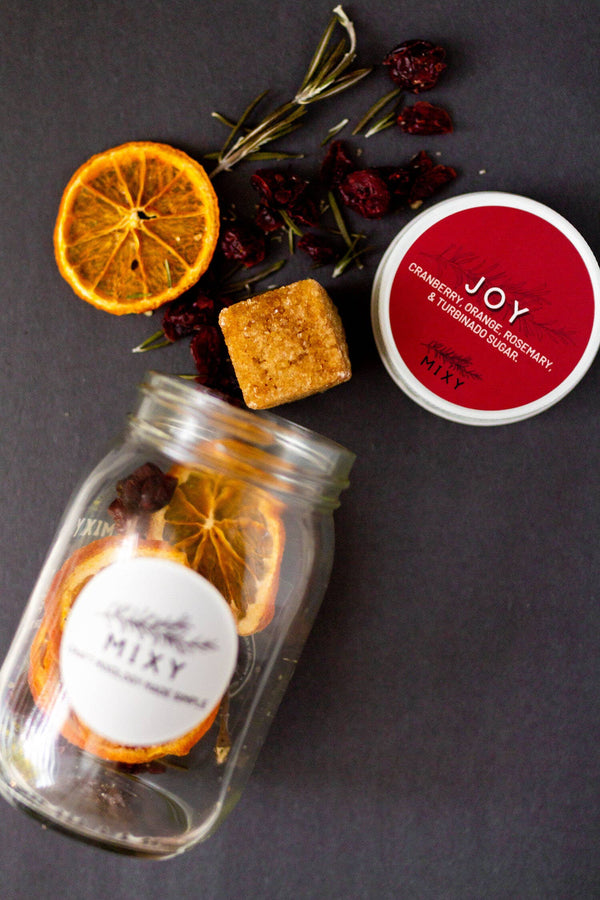 Our favorite holiday seasonal flavor. We invite you to enjoy this MIXY that embodies the JOY of the holiday season. Sweet, tart, familiar cranberry and orange combined with rich, earthy, herbal rosemary.
This MIXY infuses well with bourbon whiskey is well known for making a delicious old fashioned, hot toddy, or cranberry martini. With MIXY, anyone can create delicious craft cocktails at home in a few simple steps: Add 12 oz. booze Refrigerate 2-3 days. Shake, strain, and serve.
Each Mixy Cocktail Kit makes 8 (1.5 oz) servings, or you can infuse your MIXY twice for up to 16 servings! Ingredients: orange, cranberry, rosemary and our signature turbinado sugar cube. Recipe cards included!