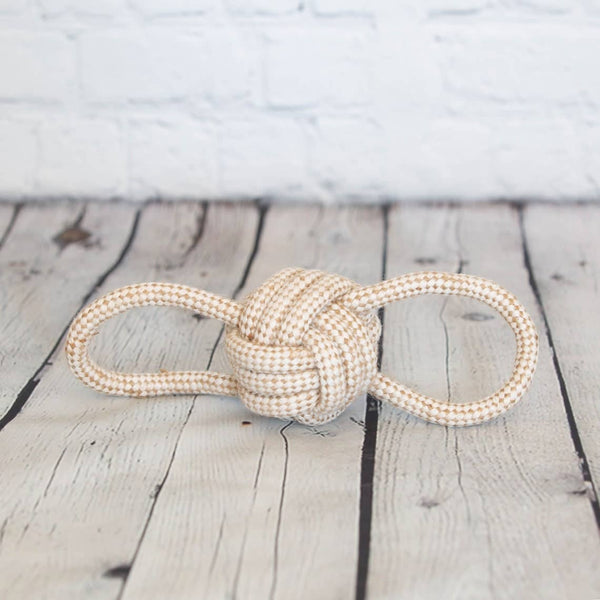 Strength: Hemp is an extremely strong and durable natural fiber rope with about 8x the strength of cotton.
Eco Friendly & Organic: Hemp is an 100% natural produced fiber, biodegradable, hypo-allergenic, and has anti-bacterial properties.
Braided Design: Our hemp rope toy has been braided and knotted to further increase the line span of the toy. Includes 2 handles at one end to play tug with your dog.
Cleans Teeth: The anti-bacterial properties of the hemp toy and the braided, durable rope design helps with dental hygiene and makes a perfect toy for teething puppies.
Ball & 1 Handle Size: 3"x3" Dimensions 5" Handle Length Material: Hemp fiber