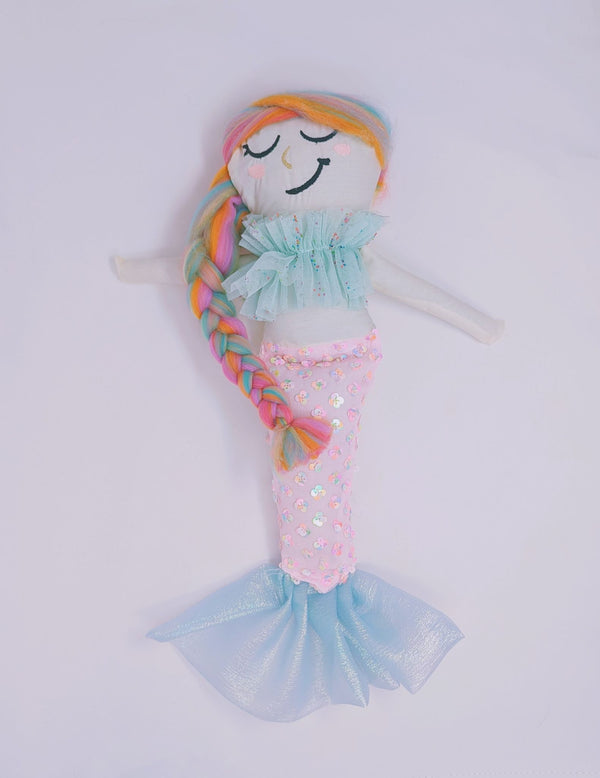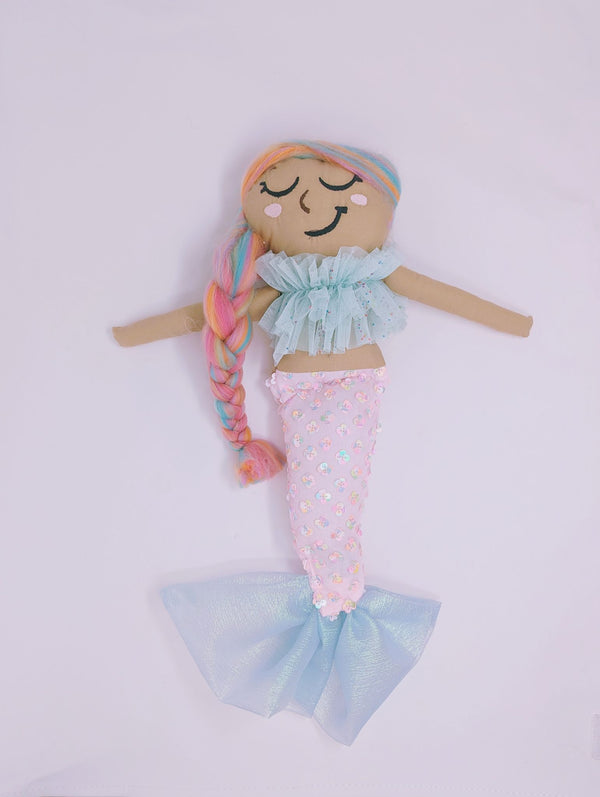 Whimsical handmade doll, with love in the stitches!
This gal's name is Halle she loves to dance in the waves and braiding her sisters' hair.
Dolls measure at approximately 22 inches and all accessories come.on and off easily for tiny hands.
Doll made with cotton and hypoallergenic materials and is machine washable.